07 June 2013
New book remembers the Altrincham born father of PR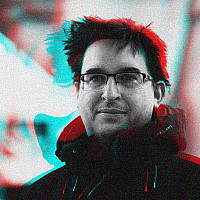 Sir Basil Clarke really did lead a truly "extraordinary" and indeed controversial life. Credited with being the first ever professional public relations officer, he made his name as a reporter in the First World War.
Born in Altrincham and educated at Manchester Grammar School, before heading to Oxford University, he entered journalism when he was hired by the Manchester Guardian's editor, CP Scott.
Three years later he was poached by the Daily Mail, given the impressive title of "special commissioner for the North of England."
When war broke out in 1914, he headed to France, defying a ban on reporters and living as an "outlaw" in Dunkirk. Eventually he was forced to leave, one of only 2 remaining journalists on the front line.
He would return though to report on the Battle of the Somme, writing for the Press Association and Reuters. This caused a global scandal as he accused the Government of "feeding the Germans" because he said it was failing to properly enforce its naval blockade.
In 1917, he became the UK's first public relations officer, joining the Government as director of special intelligence at the Ministry of Reconstruction. After a short stint as editor of the Sheffield Independent, he'd return to the civil service as director of public information at the Ministry of Health and later headed the Government's Public Information Department, giving twice daily press briefings at Dublin Castle.
These later roles remain controversial to this day, leading British propaganda during the Irish War of Independence and the official response he wrote following the first Bloody Sunday in 1920. Recent research revealed that "spin" put out by Clarke's department accounted for several British papers running what were later found to be fictitious "official lines."
In 1924 he established the country's first public relations agency, Editorial Services, which by the end of the decade had more than 60 staff. He also wrote the first code of ethics for PR.
The author is Richard Evans, a former reporter at the Hull Daily Mail, who now runs the Diabetes UK press office.