06 June 2013
Fan power as Bolton Wanderers drop QuickQuid sponsorship deal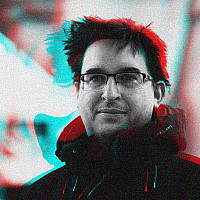 Bolton Wanderers have ditched payday loan firm, QuickQuid, as their sponsor, exactly a week after the deal was first announced.
It came following increasing pressure from supporters, the local community and politicians. In a statement on the club's website, chairman, Phil Gartside said:
"We don't want our commercial relationships to come between us and our community, and neither does QuickQuid."
The club added that it had "taken on board feedback" from its fanbase as well as local and national politicians and the Leader of Bolton Council.
"Whilst we anticipated some negative responses from the initial agreement, we underestimated the adverse reaction to the sector of business in which the sponsor operated," read the statement.
"We undertook significant research into QuickQuid and were satisfied that they were a regulated and responsible lender."
Council Leader, Cliff Morris added:
"I am pleased with Bolton Wanderers Football Club's decision to reconsider their recent sponsorship proposal."
"We have been in discussion with the club since last week's announcement to raise our concerns and those of the community. Their response clearly shows the value the club places on the support of their fans and the wider Bolton family."
The club has already found a replacement, with the help of the University of Bolton. From next season, their shirt sponsor will be FibrLec, a local sustainable energy company, specialising in commercialising the university's smart materials. The FibreLec logo, which incorporates the University of Bolton logo will feature on the club's match kit and training kit for the next 2 years.
"The university already has a close working relationship with Bolton Wanderers in the field of sport and exercise science and sports rehabilitation for elite athletes. This latest venture builds further on this strategic partnership," added Vice Chancellor Dr George Holmes.
Meanwhile, the club has revealed a new "modern, cleaner and dynamic" crest, which has been designed following feedback from supporters. Fans said they wanted Bolton's long history to be reflected in the logo. The existing ribbon design will remain in place as the club's stadium crest.