20 May 2013
Pixel8 clinches Radisson deal for brand software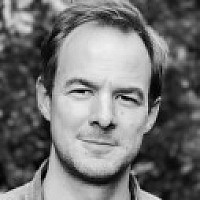 Pixel8 has agreed a deal for its brand management software to be rolled out by the Radisson hotel chain across north and south America.
The Manchester design agency has secured an agreement for its Brandit system to be adopted at 150 Radisson hotels.
Pixel8's Jamie Watson
It comes after Pixel8 recently completed rebranding assignments for the Hotel Indigo and Crowne Plaza chains, which are part of the InterContinental Hotels Group.
Operating as a software as a service (SaaS) application, Brandit enables hotel employees to access a website and produce customised marketing materials to suit their local needs anywhere in the world and in any language, 24 hours a day.
Pixel8 managing partner Jamie Watson said: "There are over 100 different pieces of artwork within a hotel, from door hangers to menus, and each and every one can be tailored to suit language, messaging and photography. Brandit also encourages the use of local promotions and campaigns."
Ed Thorne, Radisson's US brand director, added: "The beauty of Brandit is that it is so easy to use, so its uptake has been fabulous. It means that I can guarantee brand consistency across our estate."
The system has earned Pixel8 recognition at the 2013 Hermes Creative Awards and Summit International Awards, and the company has developed a white-label version for agencies.
Pixel8, which was founded in 1999 by ex-Manchester United designer Nigel Daws, currently employs 22 staff.