31 May 2013
Global ambitions as Quite Great recruits Hughes to head Salford operation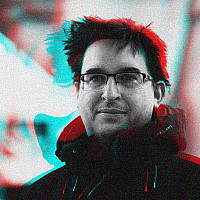 Perry Hughes is to head up the Northern office of Quite Great PR.
Hughes is probably better known in the music industry. The former manager of Russell Watson, he also famously discovered busker Kristyna Myles on the streets of Manchester, signing her up to a £2m recording contract.
His arrival at Quite Great comes through a long-term friendship with founder Pete Bassett, who set up the Cambridge-based agency 16 years ago, specialising predominantly in music - employed by artists including Madonna, Aerosmith and Meatloaf and most of the country's major labels
Since then, it's extended its reach with clients such as Manchester City and Hotel Chocolat, but as Hughes told Prolific North, it's his music background which is helping the agency tap into a new market:
"The biggest thing at the moment is promoting Apps. We've had 3 in the iTunes Top 10 this year alone.
"If you're going travelling, you look in the Top 10 and download an App. Just like the music charts, if you're not in the top 50, you don't exist and this is where Quite Great are going to concentrate our efforts, we are helping companies get into the App charts."
He added that their role wouldn't be creating the App, but helping with the development, whether that's alongside a digital agency or the company wanting an App in the first place. He argued that it helps all parties, after all digital agencies want to prove that they are getting in the charts with their work as well.
"Apps are the new websites. Would you form a company now without a website?" he asked.
"Well in a few years time that will be same with Apps and we want to work with companies right from the outset, so that there is something there to publicise and get into the charts."
Hughes described his role as developing the agency in the North of England "basically everywhere North of Watford" as well as using his international contacts (he's a UN Ambassador) to grow Quite Great globally.
"MediaCityUK is why we're here, but of course, this is my city and I know the right people, from lads in Wythenshawe and Salford right through to MPs," added Hughes, who hinted at major projects already in the pipeline.