30 May 2013
County Durham launches new national tourism campaign in London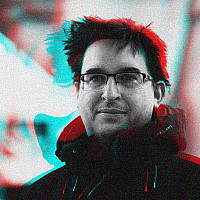 County Durham has today revealed the second phase of its £660k tourism campaign.
The headline 48sheet digital advert runs at King's Cross Station in London. It was designed by Visit County Durham and Newcastle's Stark Hartley Atkinson, the photography was done by Critical Tortoise in Northumberland.
The first ad features costumed actors from Beamish, The Living Museum of the North, which will rotate to display imagery of Lindisfarne Gospels next month.
"The really fantastic images that we are using in this campaign, and the phrases used, such as 'amazing' and 'divine' are all intended to engage people on an emotional level, and create the desire to visit Durham and find out more about our rich social, industrial, spiritual and sporting heritage," said Visit County Durham chief executive Melanie Sensicle.
"Initial feedback from people that have seen our advertising in place has been overwhelmingly positive."
The campaign will also appear on posters on railway stations serving the East Coast, London Underground and online. A supplement will soon appear in The Times. At the centre of all of this is a heritage website, which includes more visitor information.
It's been financed through the Government's Regional Growth Fund, which provided £450k of funding, as well as matched funding of £210,000 sourced by Visit County Durham.