30 May 2013
Bolton Wanderers fans protest over QuickQuid sponsorship deal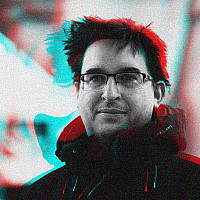 Bolton Wanderers' fans are to hold a protest tonight against a decision by their club to sign a 2-year sponsorship deal with pay-day loan company, QuickQuid.
The company replaces 118Bet as the club's principal sponsor, with its logo appearing on all club shirts.
Local MP, Julie Hilling and Shadow Minister for Crime Prevention, Stella Creasy MP have urged "as many people as possible" to gather at Bolton Town Hall this evening to protest the decision:
"It is a really sad day for Bolton Wanderers Football Club and the community of Bolton. I fear the sponsorship deal will legitimise payday loan companies and the level of interest they charge really concerns me as these companies exploit the needy and less well off in society. Bolton Wanderers is a family club, with a proud history. I feel the club should actively re-think their sponsorship deal, despite the money involved."
An online petition calling for a reversal of the deal has already reached 1500 signatures.
Yesterday, Wanderers' chairman Phil Gartside stated he was excited by sponsorship agreement:
"... it became obvious very quickly that both parties wanted to develop a partnership that engaged with all elements of the football club and community, and as much as anything else, to bring some real fun to matchdays.
"This is one of QuickQuid's initial UK sports partnerships, and I am delighted that they have joined with us at Bolton Wanderers. Their energy and enthusiasm to help develop initiatives in collaboration with the Community Trust, and to support education and other sporting opportunities in and around Bolton has been extremely refreshing."
The contract will also see the pay-day loan firm rolling out an Employability Certificate initiative to help youngsters in years 10 and 11 and supporting the club's junior and family initiatives.
The logo of previous sponsor, 118Bet didn't appear on any of the club's junior shirts.