11 April 2013
Wash and Famoss duo lead the way for Duco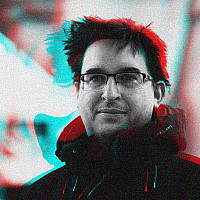 Preston's Wash has created a new brand for Duco alongside London agency Famoss.
Derived from the Latin "to lead" Duco provides hosted services to simplify complex data problems. Wash was behind the naming process, design and delivery of the new brand, including logo, stationery requirements and "stage one" web design and build.
Famoss, the company established by Orange founder and former 118 118 boss, Chris Moss, worked on strategy.
"We are pleased to be launching our hosted services business under a brand that really reflects our commitment to doing things differently, at a technical level, in the user experience and in our business model. Duco is not about incremental change, it is about sweeping aside the old ways and putting in place modern, efficient processes," explained Christian Nentwich and Michael Marconi, co-founders of Model Two Zero, the creators of Duco.
The aim for simplicity at the brand even extended to its url, as Andy Walmsley, Wash's creative director explained:
"The Duco brand has been an interesting project to work on, a naming process is always a challenge as they wanted something very short and catchy with a very unique URL. DU.CO must be the shortest URL we have ever created."