09 April 2013
New Creative Spark campaign looks to win back local flyers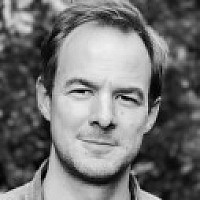 Manchester Airport Group has launched the next stage of its 'Fly Manchester' campaign, aiming to recapture some of the short-haul travellers it has lost to other airports in the region.
The campaign has identified over a million passengers from Greater Manchester that currently use other airports to fly from, including Liverpool John Lennon and Leeds Bradford.
Part of the campaign creative
Designed by Manchester agency Creative Spark, campaign ads will run in the national press and on 48 sheet posters - although, contrary to a report in today's Manchester Evening News, none of the poster sites are in Merseyside.
The airport has recently increased its number of available low-cost routes, overtaking other airports in the region. Easyjet will serve 32 routes from Manchester this summer, Ryanair 34, Jet2.com 39 and Monarch 43 routes.
Ken O'Toole, chief commercial officer for MAG, owners of Manchester Airport, said: "Manchester has more low cost flight options than other northern airports – with almost 100 low-cost flights on offer to different routes here.
"The low cost campaign is focussed on attracting passengers back to Manchester who might not be aware that we have increased our range of services over the last year. Airlines have increased their offering this summer and we've seen a positive increase in passenger numbers but we're not stopping and want to continue to attract passengers from across the North of England."
Last month the airport targeted long-haul flyers as part of the same campaign.