22 April 2013
The Market Family handed lollipop redesign brief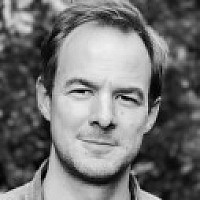 The Market Family has been appointed by Swizzels Matlow to redesign lollipop brand Fruity Pops.
As well as creating a new look, the Manchester-based agency will also be working on new packaging and tub designs.
Rachael Taylor, head of The Market Family, said: "It's fantastic to be working with such a well-loved brand and we look forward to putting the 'pop' back into the range.
"We won't be looking to reinvent this childhood favourite, but will bring Fruity Pops bang up to date while allowing flexibility for expanding the range."
Claire Lee, brand manager at Swizzels Matlow, said: "We were really impressed with the way that The Market Family fell in love with Fruity Pops and understood how to make it more appealing to modern children and their mums.
"We look forward to the end result, which should enable us to make this nostalgic brand more relevant to today's confectionery market."
The Market Family, which specialises in marketing for family brands, already works with Sharps Kids Bedrooms, SSL Kids and Bushbaby.