25 April 2013
Kukri named official kit supplier for Commonwealth Games England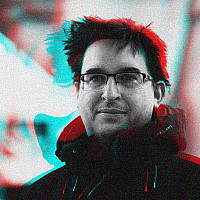 Lancashire-based sportswear manufacturer, Kukri, has been named the official kit supplier to Commonwealth Games England.
The deal, which was signed at St George's Park in Burton will also see the firm produce an exclusive range of replica kit for England fans.
"We are over the moon to showcase our ability to provide unique, world class product and designs to a world class team of athletes & delegates on British soil! Many of the athletes will know Kukri from their university days and it's an honour to be part of their journey to the games," said Louise Pullan, Kukri's group product manager.
"It's a culmination of years of hard work for us as a team too and we can't wait to be a part of next year's games. Everyone at Kukri is looking forward to the proud moment that the first gold medal is won in our kit!!"
The public announcement comes after months of behind-the-scenes consultation and research with a panel of athletes who contributed to the design process.
"Kukri is incredibly proud that Commonwealth Games England has chosen us, as an upcoming sportswear brand headquartered in Preston, England, to provide their kit. It shows just how far we've come since we started in 1999. We're already working very hard to provide our unique style of team identity, through made to order designs and custom fits to the many shapes and sizes of athletes and delegates. They're all going to look great!" added founder and group managing director Phil Morris.
The firm currently provides kits for over 76 different sports and has offices in 9 countries around the world, although its headquarters is Preston.