11 April 2013
High and Mighty invests in biggest marketing campaign to date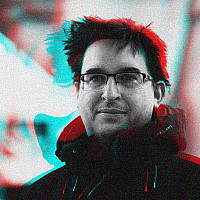 Manchester-based brand, High and Mighty, is embarking on its biggest ever marketing spend, with a major outdoor campaign across the country.
The "Lengths That We Go To" promotion will launch in Manchester and feature 7 "real men" off all shapes and sizes, from strongmen to one measuring 7'1". They will all be naked.
It's been designed to reflect the "diverse customer base of the brand."
"A growing proportion of our customers are sportsmen who are very broad and muscular and require larger fittings – they are mighty through their profession. The campaign is a celebration of all sizes and we hope that consumers enjoy it as much as we enjoyed making it," said Gill Politis, managing director of High and Mighty.
In Manchester, the brand is spending £100k on outdoor media space on Portland Street and Deansgate Locks as well as 6 sheets and 48 sheets in Norwich, Leeds and Bristol. Bus sides and streetliners will appear in London, Nottingham and Liverpool as well as Manchester. The campaign will be backed with print media.
The campaign was shot and produced by Brandnation.