12 April 2013
Forty years on IAS B2B looks to the future as Stein IAS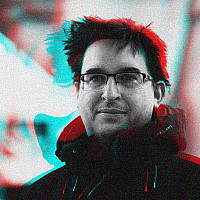 Staff from around the world have descended on Cheshire to celebrate 40 years of IAS B2B and its future as Stein IAS.
Tim Hazelhurst founded the agency in 1973 as Industrial Art Services in Bollington. It now has offices in Manchester, London, Paris, Shanghai and New York - following the recent merger with Stein + Partners.
"We're only just out of Q1 and we've already instigated one of the biggest shake-ups B2B marketing has seen in some time with the launch of Stein IAS. It's fair to say it's been a good year; in fact it's been a great eight years since I started here, inheriting an unprecedented 32 years pedigree of B2B excellence," said IAS managing director, Rob Morrice.
"Joining IAS has certainly been the best thing I ever did and it's about to get a whole lot more interesting. I've met my match in US counterpart Tom Stein and that's an unnerving prospect with unlimited potential."
A full rebrand, including corporate identity and website will be launched in a couple of months, but Morrice still sees further growth through acquisitions on the horizon.
"While we're proud of our history, company celebrations have been very much focused on our future," he continued.
"We were always going to make it at a global level but to do it, not only way ahead of schedule, but in such a special year for the company is timely and triumphant."