08 April 2013
Dead woman's brother hits out at "doorstepping" Sun journalist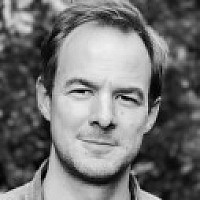 The brother of a Guernsey woman killed in Kashmir has hit out at The Sun journalist who doorstepped his family in the hours following his sister's death.
Sarah Groves was found on a houseboat hotel in Srinagar on Saturday and is thought to have been stabbed.
Tom Groves
Her brother Tom Groves, digital director at Manchester agency BJL Group, has written a blog post detailing the attempts of an unnamed reporter from the newspaper who visited both his and his parents' houses to glean more information about the 24-year-old.
He wrote: "Unfortunately the following events have emerged over my day today:
"a) The Sun and The Mirror Newspapers came to my house. The Mirror understood our pain, and left us alone. The Sun pressured me to identify photographs of my sister.
"b) The Sun (again) arrived at my parents' house and pressured my brother for facts, including when he'd last spoken to my sister. It was at that point that he noticed a dictaphone hidden up the reporter's sleeve, and his friend intervened."
Police in India have arrested a Dutch national in his 40s in connection with the murder.
Nobody from The Sun newspaper was available for comment.