24 April 2013
Clear Channel campaign advertises NFC interaction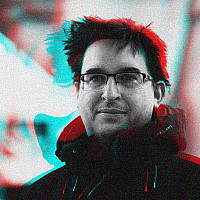 Clear Channel is highlighting its near-field communication (NFC) technology in a new nationwide campaign, which encourages people to tap or scan their smartphone on ads to win prizes.
It's to promote the firm's new mobile platform and which has launched on 10,000 Adshel and roadside panels.
"We are really excited about the innovative possibilities our Mobile Platform offers for both advertisers and the consumer. We have launched this campaign to give the public an easy, fun, free way of familiarising themselves with a new way of interacting and engaging with out-of-home," explained Chris Pelekanou, Clear Channel UK's commercial director.
It's promoting the platform as a way for advertisers to "deepen their engagement with consumers" this is done through interaction, social media integration and real-time content updates. NFC and QR-enabled smartphones can also download vouchers and promotions. All of which is supported by a reporting network to track responses.
To demonstrate the possibilities, Clear Channels' campaign gets people to answer questions to enter a prize draw and then share their results via social media.
It has also announced that it will be rolling-out real time journey information across its Adshell network so that commuters can tap or scan interactive tags to find out when their bus will arrive.
The campaign has been developed with Creative Orchestra.