25 March 2013
Vivid hired to rebrand the Brecon Beacons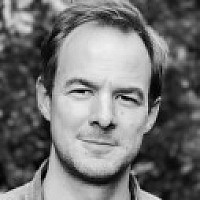 Manchester creative agency Vivid has been appointed by Powys County Council to lead its latest branding project.
The project will involve the development of a new brand identity for Powys County Council Tourism and the Mid Wales and Brecon Beacons area.
The new brand will be rolled out across all tourism-related marketing and promotional activities carried out by Powys County Council's tourism team.
Funding for the project has been provided by the Sustainable Tourism Powys project.
Table Mountain Crickhowell, in the Brecon Beacons
Julie Lewis, tourism and marketing manager at Powys County Council, said: "Powys County Council Tourism Team are excited to be working with Vivid on a brand for the Mid Wales and Brecon Beacons area.
"We hope that many local tourism businesses and communities will join us in highlighting the special and unique features of this beautiful part of Wales, helping to create a visual identity which is both representative of the tourism offer and strongly appeals to potential visitors."
Rachel Emson, Vivid's managing and brand director, added: "We're absolutely delighted to be working with Powys County Council on this exciting new venture; it's an honour to be tasked with creating a new brand identity for such a vibrant and beautiful area of the UK.
"We're raring to go and can't wait to deliver a brand identity that reflects the unique character of Mid Wales and the Brecon Beacons. We're confident that we can create a sustainable brand that truly serves the inhabitants, and encourages visitors to the area."
The project is due to be delivered in the summer.