25 March 2013
PR Agency One handed B2B brief by Yoast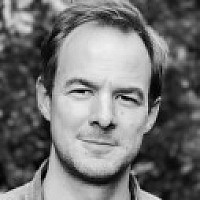 Manchester's PR Agency One has been handed a B2B brief by Wordpress and SEO company Yoast.
Yoast, which was founded by renowned industry expert Joost de Valk and now has six staff, builds commercial WordPress plugins and undertakes reviews to improve website performance and visibility.
De Valk has himself provided consultancy services to companies including eBay, the Guardian and Facebook. His WordPress SEO plugin is used by two million websites worldwide.
Yoast has recently launched various premium, video and local SEO plugins and has tasked PR Agency One with showcasing this new offering to the digital marketing community using a mixture of classic media relations, SEO PR and thought leadership.
De Valk said: "We needed a PR partner that understood WordPress and SEO. PR Agency One are one of the few PR agencies that truly get search and they have existing clients in our sector so the decision was easy to make.
"Our plugins are used in 3% of the world's websites but some 19% are built in WordPress so we want to improve on this performance. We are looking to promote our commercial offering which will support the free tools which are available to the WordPress and SEO community."
James Crawford, managing director of PR Agency One, added: "Yoast might not be a household name but in digital circles the company founder Joost is regarded as one of the world's foremost experts in SEO. Joost and his team join SAScon, PushON and Manual Link Building as some of the search organisations on our roster. Couple this with our market leading SEO PR proposition and we have built a niche in this market."