27 March 2013
Man United Soccer Schools launches new global campaign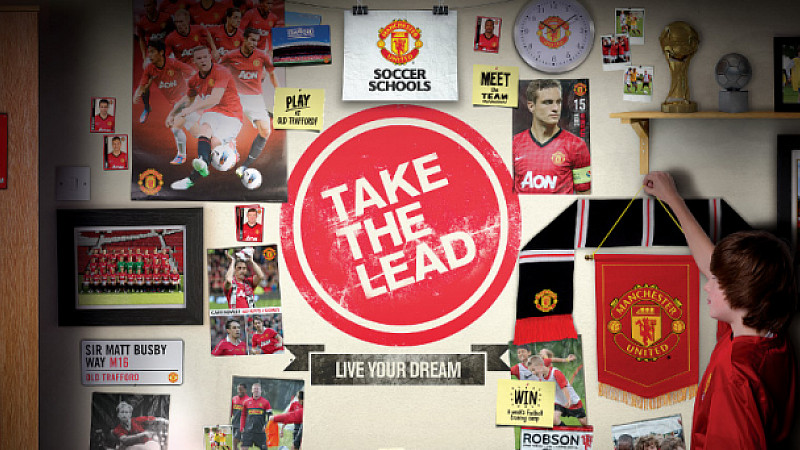 Manchester United Soccer Schools (MUSS) has launched a global campaign to coincide with the launch of its new website.
The campaign and web work has been generated by and is being implemented together with three Manchester agencies.
The concept was developed by branding agency Creative Spark incorporating a video format that works across across TV, digital and print channels. The social media marketing and public relations is being handled by Smoking Gun PR with Livelink taking care of the website and email marketing.
The campaign is entitled 'Take The Lead' and aims to find a  'Captain' who will then act as MUSS ambassador and 'enjoy a package of money can't buy experiences with one of the world's biggest brands'.
Entrants are required to produce a 60 second video explaining what characteristics are required to be a Manchester United captain and upload it to a Facebook app to go into a public vote. Former United captains Bryan Robson and Gary Neville will then run the rule over the short-list to pick the winner.
Rachael Temple MUSS marketing manager said: "We needed a campaign that would excite our young fans enough to enter a passionate video to win the position of global ambassador for MUSS. It is a dream prize and Creative Spark has captured this aspiration perfectly in its campaign video."