19 March 2013
CSL's first TBWA\Manchester advert set to go live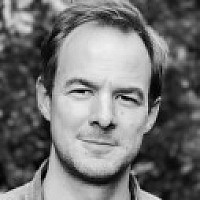 CSL Sofas will tomorrow roll out the first work from TBWA\Manchester since the agency won the £15million account earlier this year.
The TV advert is set to run tomorrow night during the closing break of Coronation Street, followed by a series of 30-second and 10-second ads supported by press and instore point of sale.
TBWA\Manchester won the account after a five-way pitch.
Fergus McCallum, chief executive at TBWA\Manchester, added: "CSL have proved to be a great partner to work with and the campaign shows that they have a real desire to produce work that breaks the conventions in their sector."
Created by Adam Richardson and Becci Tyrrell, the ad is set to Matchmaker from Fiddler on the Roof and sees eight dancers clad in fabric from the CSL range courting an ordinary man. Costume design was handled by Andy Blake.
CSL managing director, Jason Tyldesley, said: "This campaign sets us apart in the category and celebrates beautifully our position as specialists in finding the perfect sofa. TBWA\Manchester have created a fantastic creative vehicle for our brand and we are delighted with the results."
The advert can be seen below: