14 March 2013
Creativeworld celebrates 30 years in business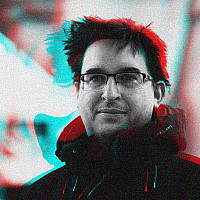 Creativeworld, originally known as CW Advertising Agency is celebrating 30 years in business.
Set up in Accrington by current managing director, Clive Wood, with a team of just 2, the firm started out by specialising in the printing and advertising sector.
By 1999 it had relocated to Burnley and diversified with the creation of ITFX to work in the emerging digital sector and online marketing, making websites and coming up with "new media solutions."
In 2010, the business rebranded as Creativeworld. Based at Altham, it now employs 25 staff.
"I've seen the design and marketing industry change dramatically over the last 30 years; the emergence of the online market especially has altered the way we operate and develop as a business, with social media and online advertising now becoming a necessity to our clients," said Wood.
"We have enjoyed many ups and downs over the years, but the fact we have continued to deliver work of the highest quality year on year shows there is an even brighter future ahead of us, so here's to the next thirty years. Bring it on I say!"
The agency works with companies including Jones Lang LaSalle, Land Securities, Tesco, and BASF.