14 February 2013
Tree Communications courts World Open Squash Championships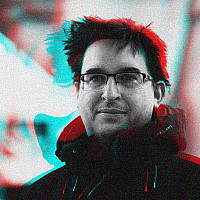 Sarah Gormley's Tree Communications will handle the PR and marketing for the PSA Men's World Open Squash Championships when it returns to Manchester this Autumn.
It could be a major year for squash, which will find out whether it's become an Olympic sport just days before the championships begin.
"I am thrilled we've secured the opportunity to work on such a momentous sporting event as this. It is one of the largest to come to Manchester since the Commonwealth Games. It is also an honour to work with renowned sports journalist Trevor Baxter again on this project." said Gormley the owner and director of Tree Communications.
It's the second time that Manchester has hosted the event, the first as part of the legacy series of events taking place after the 2002 Commonwealth Games. The matches will be held at the National Squash Centre, with the final weekend moving over to Manchester Central.
"We're delighted to be working with Sarah Gormley, Trevor Baxter and the rest of the team at Tree Communications during what is going to be an incredibly exciting and busy year for Squash. Tree's expertise will be invaluable as we build up to the Men's World Squash Championships and hopefully help to secure squash as a new Olympic sport for the 2020 Olympics this autumn," added Paul Walters championship director, Men's World Squash Championship - Manchester 2013.