15 February 2013
Peppermint looks to expand following six account wins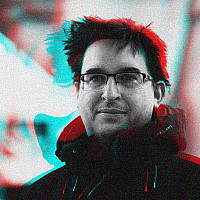 Jean-Philippe Glaskie, the boss of Peppermint PR in Hale says the agency has "very ambitious plans for growth" with 6 account wins already in 2013.
"[We] are gunning to build exponentially on the success of the last 12 months. I'm delighted that we've kick-started the year with a raft of new clients, which confirm our longstanding track record in diverse sectors, including professional services, retail and food."
The 6 accounts are: architects, Fletcher Rae; law firm Connell Associates; retailer, Ena Shaw; online marketplace firm, Genie and the Geek; recruitment company CRG; and cook-in sauce manufacturer Island Cuisine.
For Island Cuisine, it will be working alongside its Peppermint Digital division to deliver a large-scale rebrand across all channels, packaging, exhibition design and production. It will also provide event management assistance and advertising.
Glaskie, who runs the agency alongside his wife Suzy, said the firm achieved a 23% increase in turnover last year.