14 February 2013
NoChintz adds brand design division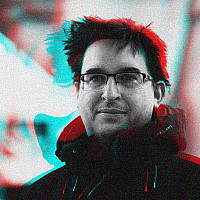 NoChintz has brought in Corporation Pop's Jo Briggs to head up a new branding division.
It's also announced its first new client, QDos Fitness, which has appointed the studio to deliver the branding and interiors on its new gym in Cheadle.
The NoChintzID concept was born when Briggs worked with the interior design company's operations director, Dominic Bearwell, on his Train gym in Castlefield last year. Briggs developed the branding, signage and collateral, which in turn led to her securing the QDos project.
"There's so much crossover in design and NoChintz saw a constant stream of demand from clients who wanted advice on applying their branding across their physical spaces, it was because of this that we came to establish the branding side of the NoChintz studio," explained Briggs.
Her team will offer branding, graphics and design services out of the main NoChintz office in the Northern Quarter.
"It's great to now be able to shout about the new studio and the fabulous work we've already won with QDos. Our experience in developing design for fitness clients and our foresight in working with local manufacturers and artists to use materials you wouldn't normally associate with a fitness facility makes this project incredibly exciting," she continued.
The QDos brief includes branding around the gym and on the equipment, along with "unique" wayfinding signage, which will be on the gym floor. Wall illustrations are being created in partnership with Manchester artist, Moot.