07 February 2013
Kingstone Press cider sponsors Rugby League Championships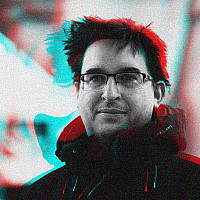 While the Super League remains bereft of title sponsor, elsewhere the RFL has had a busy few weeks of signings and today it's confirmed that the Championships and Championship One competitions have signed a 2 year deal with Kingstone Press Cider.
The cider maker becomes title sponsor, with in-stadia perimeter signs, programme advertising, television presence on Premier Sports and high profile presence online, plus they will be an official partner of the England Rugby League team.
The RFL hasn't announced how much the sponsorship deal is worth, beyond that they're investing a "significant budget" to promote their brand, the competitions, the sport and England Rugby League.
"This exciting competition continues to grow in stature and with a new geographical footprint for 2013, it's clear that it has become an even more attractive commercial proposition," said Ralph Rimmer, chief operating officer of the Leeds based RFL.
Kingstone Press is the latest company to join Rugby League's sponsorship portfolio for 2013 following on from Heinz, Foxy Bingo, Rhino Rugby, Marriott Hotels and Tetley's.
"Our growing stable of commercial partners testifies to the appeal of Rugby League and it's well deserved reputation as a sport which consistently delivers added value," added RFL commercial director James Mercer.