12 February 2013
Hoy named as SiS brand ambassador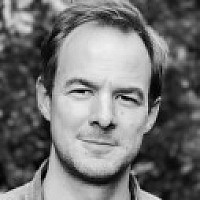 Lancashire sports nutrition company Science in Sport (SiS) has signed up Sir Chris Hoy as a brand ambassador.
The Nelson-based company said that the six-time Olympic champion would now use a range of its energy, recovery and hydration products, including SiS GO Gels and SiS GO Energy.
Hoy, who trains in the North West at the Manchester Velodrome, will work with SiS's team of scientists to help him perform in training and competition.
He will also make appearances to promote the brand's endurance nutrition products as well as appearing on the SiS website, and will also provide relevant content for use on the company's social media channels.
Hoy said: "I have used SiS products for many years and I'm looking forward to working with them to further develop this area of my preparation and recovery.
"Working closely with SiS to manage my hydration and energy levels gives me confidence that my nutrition is tailored to my specific needs whether I am in training or competition."
Stephen Moon, managing director at SiS, added: "Sir Chris is without doubt one of the world's best athletes and truly epitomises what SiS is all about.
"Having used our products as an integral part of his nutrition ritual for a number of years, we are delighted to announce this new partnership."
SiS is also the official supplier of sports drinks and sports nutrition to the GB rowing teams.