08 February 2013
Fresh Group rides off with two Halfords accounts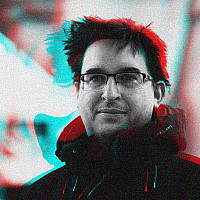 The Fresh Group has won a competitive pitch process to deliver Halfords' National Conference later this year.
The one-day event will bring 550 senior managers and store managers to the Millbrook Conference Centre and incorporates a full day's conference, awards ceremony and evening entertainment.
Cheadle-based Fresh will be responsible for all aspects of the event from technical production to creative direction and delegate management.
It has also won a separate contract to redesign Halfords Learning and Development communications materials. This will mean new look design templates for training materials, newsletters and videos.
"This will be a truly joined-up contract for the fresh team, drawing on every division to deliver both the National Conference and the new Learning and Development identity. 2012 was our most successful year to date, and we are confident that this relationship will help us meet our goals of creating another record year for fresh," said chief executive, Julie Besbrode.
Last month the company announced that its sales had risen by 32% to £11.1m, while pre-tax profits were up 32% to £832,159.