05 February 2013
Driven launches TV-led campaign for US almond giant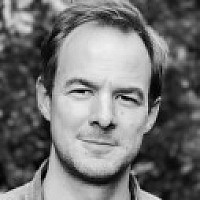 Manchester creative agency Driven has unveiled its launch advert in a £3million TV, press and digital campaign for Blue Diamond Growers, the world's leading producer of almonds.
The campaign, which is a first for the Californian company outside of the US, received its opening broadcast last night during Coronation Street.
It will be supported by additional social media, PR and shopper marketing activity.
John Beadle, managing director for Blue Diamond Consumer Brands Europe, said: "Blue Diamond Almond Breeze already occupies the leading position in the $374m US almond milk category. With a UK market now starting to emerge, we are confident that we can stimulate real growth for both the brand and the category.
"We see the brand platform and creative work developed by Driven and endorsed by consumers as unmistakably fitting within our global brand strategy, and at the same time unique, introducing our brand and our products to the UK with bold and simple brilliance."
Nick Brookes, managing partner at Driven, added: "We have been working with the Blue Diamond team for the last 18 months to get us to this point. It's great to finally see all our collective efforts come to life through a creative idea that sells."
It seems the advert, which is set in Blue Diamonds' Californian almond orchards, was not without its production challenges.
Kyna Griffiths, deputy creative director at Driven, explained: "Whilst February was the best time to launch the campaign, the winter wasn't the best time to shoot almond orchards in California. We needed to create a photo realistic commercial that would accurately reflect Blue Diamond's beautiful orchards and skies during the growing season through post production.
"We worked with a team of eight international effects artists to create the skies and landscape using a combination of matte paintings and intricate CGI work.
"Our matte painters had recently worked on feature films like The Avengers and Mission Impossible: Ghost Protocol, so we were in good hands. The live action food elements were filmed by Keith Goddard, better known as the man behind the iconic M&S food commercials, who really brought the gorgeousness of Almond Breeze to life."
Media planning and buying was handled through Carat Manchester.