18 February 2013
Council communications manager breaks back in cycling accident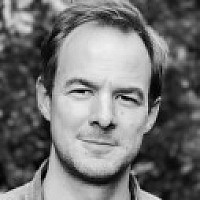 The communications manager for Copeland Council in Cumbria is recovering in hospital after breaking his back in four places in a cycling accident yesterday.
Ian Curwen was also knocked unconscious while cycling with friends on Cold Fell, a country road which runs between Egremont and Ennerdale.
Curwen, who has been at the council for nine years, fractured his back in four places but initial reports suggest he has avoided any paralysis.
Curwen was treated first at the West Cumberland Hospital in Whitehaven before being moved to the spinal unit at the Royal Victoria Infirmary in Newcastle last night.
His father Billy Curwen, who lives in Thornhill near Whitehaven, said: "Although Ian has four spinal fractures we think he has been a lucky lad, it could have been worse.
"It seems he was coming down a hill off the fell when he came off. His helmet was totally smashed and he was unconscious for a while, his friends got help and an ambulance took him to hospital.
"The fractures are high up and he has movement in every limb, which is good and we are hoping for the very best. We are hoping he will be able to sit up after his operation."
Copeland council's chief executive Paul Walker said: "We were all very sorry to hear about the accident and wish Ian all the best for a speedy recovery."