07 February 2013
Corporate Culture opens up in the Middle East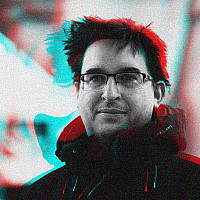 Corporate Culture, the Liverpool-based marketing agency, has announced plans to open a new office in Abu Dhabi, in partnership with creative consultancy M Creative Thinking
It's made the decision following "a surge in demand" from businesses and government organisations in the UAE.
"We are really excited by what we know this partnership can accomplish: working with clients to address the challenges and opportunities of tomorrow through positive commercial and social action today. Demand for sustainability programmes across the Middle East is growing and together we are confident that the right changes can be achieved," stated Andrew Hewitt, managing director of Corporate Culture.
Corporate Culture retains is headquarters in Liverpool, with a third of its operation based in London. The agency specialises in sustainable behaviour change programmes, and was behind the Recycle Now campaign and Love Food Hate Waste. It works with clients such as Microsoft, Wal-Mart ASDA, Sky and Unilever. In Abu Dhabi, it's currently being employed by the local environment agency to develop a range of sustainability toolkits for business owners and policy makers.
M Creative Thinking, meanwhile, has been operating in the Middle East for almost a decade.
"The experience, shared thinking and goals of our two businesses made this a natural move from the moment we started working on projects together. Our work will be focused in three key areas: developing sustainability strategies and communications; devising evidence-based behaviour change and engagement campaigns; and creating brand and creative solutions that transform perceptions and behaviours," explained Matt Laubscher, founder of M Creative Thinking.
"It's a unique and very relevant offering for this market, especially now with the UAE firmly focused on sustainable growth and the long-term advancement of society, we know we have the right set of local skills and international expertise to help achieve these ambitions."