06 February 2013
Bravissimo launches Boob School campaign through Liquid and Trumpet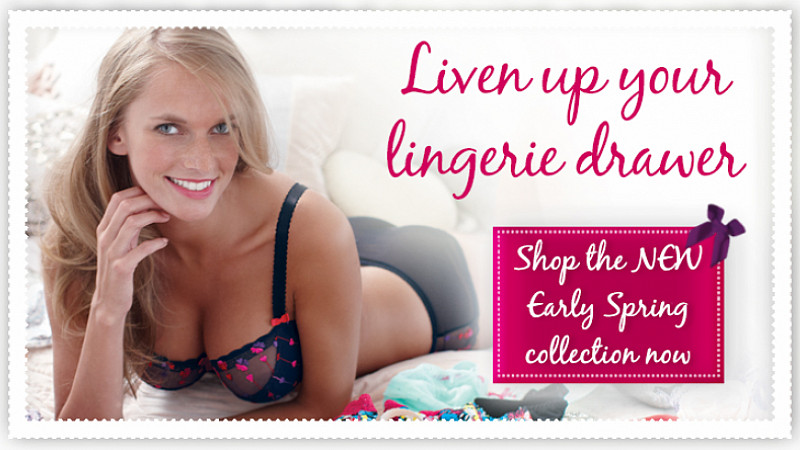 Independent retailer Bravissimo, is to launch a new campaign this March seeking to 'educate women on how a good fitting bra should look and feel so they never make a bra faux pas again'. The campaign has been created by local agencies Liquid and Trumpet.
The initial month long campaign, entitled Boob School, has been designed to co-incide with the 100th anniversary year of the bra's creation.
Bravissimo, headquartered in Leamington Spa, Warwickshire, has 21 stores across the UK and a substantial web operation.
The campaign will focus on the brand's free bra fitting service and is aimed at women aged 25-55, size D cup and above.
The campaign's activities will incorporate a Facebook app, local and national PR, a web micro-site, online advertising and will all be complemented by significant in-store activity.
Liverpool creative agency Liquid and Manchester's Trumpet PR are helping with the digital activities and regional and national PR.
Natasha Hatwell, marketing communications at  Bravissimo said: "We conducted quantitative research earlier this year to discover how women were feeling about their boobs, bras and bra fittings and were surprised to find that the majority have, at one time or another got it wrong; either squeezing their boobs into a bra which is too small or letting their assets sag, due to lack of support.
"We want women to feel brilliant about their boobs and a correctly fitting bra goes a long way towards that. Boob School is a fun campaign that we hope will engage a wide range of women, create an online buzz and help us promote our excellent bra fitting service."