12 February 2013
BoxNation is up with the Bird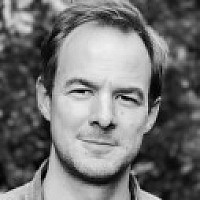 Bird Consultancy has secured a knockout account win with BoxNation, Britain's first ever dedicated boxing channel.
The Manchester-based PR agency has been appointed to help raise the profile of the new channel and its boxers, and boost subscriptions.
BoxNation, which includes promoter Frank Warren as one of its shareholders, launched in September 2011 and is the first channel dedicated to the sport in the UK. It is available online, via app and to all Sky and Virgin Media customers for £10 per month.
The subscription-only channel will showcase a number of the UK's top live boxing events throughout the year, including the heavyweight contest between British and Commonwealth champion David Price and American Tony Thompson at the Liverpool Echo Arena on February 23rd.
BoxNation general manager Jim McMunn said: "Bird has a great reputation and expertise within the sports industry and we are confident that they will deliver first-class results for us. We have a number of exciting fight nights coming up over the next few months and we're delighted to be working with Bird to make sure they are a big success for BoxNation."
Karen Monks, Bird Consultancy director of PR, added: "We are delighted to welcome BoxNation to our portfolio, it's an account that offers many opportunities and we're looking forward to embarking on some fun and exciting PR projects with them and the boxers."
Now in its 22nd year, Manchester based Bird Consultancy already works with Disney on Ice, Canterbury and The Point at Lancashire County Cricket Club.