08 February 2013
BJL wins nationwide competitive pitch for Swinton Insurance brief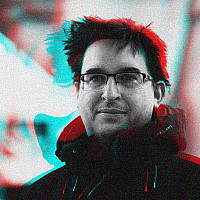 BJL will take the lead on reviewing and redesigning the Swinton Insurance brand following a competitive pitch against local and London agencies.
The long-term contract as lead strategic and creative agency is to "evolve and reinvigorate the brand," starting immediately to address its brand strategy.
"BJL stood out from the competition due to their unparalleled combination of keen industry insight and creative excellence and we're looking forward to working with them in partnership on our brand strategy for the foreseeable future," said Gerald McLarnon, marketing director at Swinton Insurance.
The agency will "drive and support multiple aspects" of a brand refresh, including devising and overseeing a comprehensive staff engagement programme to get employees on board with the changes ahead.
Its digital team, meanwhile, will refresh the visuals and functionality of the website.
"Swinton is a fantastic brand, with a strong heritage in the financial services sector and an enduring high street presence and we're looking forward to bringing the benefits of our sector experience and creativity to this next exciting phase in their development," added Amanda Steele, director at BJL.