21 February 2013
BBC seeks Northern PR agency for regional TV Licensing contract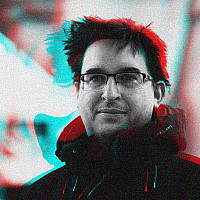 The BBC is to begin a second tender process to find a Northern public relations agency to handle its regional TV licensing communications.
It's already appointed agencies to cover London and South East, Wales and South West, the Midlands, Scotland and Northern Ireland, but not the North. It said an "interim solution" was being sought while the tender process was undertaken.
The contracts, which begin in April, run for 3 years, with an option to extend for a further 2 years.
TV Licensing is used under licence by companies contracted by the BBC to collect fees and enforce the television licensing system and agencies will deliver a strategic programme of communications under the direction of the BBC through the media, stakeholders and social media at a regional level.
The 5 agencies already chosen are:
Fishburn Hedges – London and South East
Grayling – Wales and South West
Clarke Associates – The Midlands
Smarts – Scotland
Stakeholder Group – Northern Ireland
"This procurement has enabled us to recruit the best PR agencies for our requirements and offers excellent value for money for licence fee payers. It's important for TV Licensing to let people know when a licence is needed and we also run an extensive stakeholder campaign working with a wide range of organisations, including those specialising in money advice," said Sian Healey, TV Licensing head of policy and communications.
It's not been revealed when the second tender process will begin.