22 January 2013
Manchester Airports Group appoints marketing director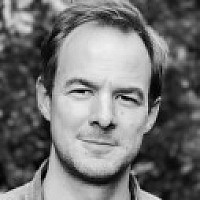 Manchester Airports Group (MAG) has appointed Jeff Howarth as its new group marketing director.
Howarth replaces Caroline Plant, who left last year to become business development director at the World Travel & Tourism Council.
Formerly head of multi-channel marketing at JD Sports Fashion, Howarth's role will encompass all aspects of MAG's marketing including airline, commercial and retail.
Howarth said: "It's an exciting time to be joining MAG, as evidenced this week with the Stansted announcement. Coming from a market-leading retail and travel background including Argos, the Co-operative Group, Cresta Holidays and, more latterly, JD Sports Fashion into the aviation sector, means that I am particularly well-placed to support MAG's significant multi-channel growth ambitions.
"There's clearly much to focus on and I'll be building on the Group's strong performance in 2012 by launching our 'Fly Manchester' campaign over the next few weeks. Our passenger numbers are on the rise but there's still more we can do to attract passengers through our doors and we'll be looking to branch out even further into our catchment area over the next few months to demonstrate that Manchester is the gateway for the North of England."