14 January 2013
CI Research set for international office after rebrand and relocation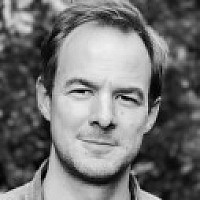 Market research agency CI Research has started 2013 by announcing both a rebrand and relocation - with global expansion on the cards for later in the year.
Formerly based in Wilmslow, the agency has relocated to Manchester city centre and will now be known as Mustard Research.
The rebrand was led by Nottingham agency Attitude Design and involved clients and internal staff.
Director Richard Walker said the move was motivated by client feedback and a feeling that the company had "outgrown the brand".
"We would also get asked what CI stood for, and the answer was always that it was simply historical baggage from 20-plus years ago," he said. "There are dozens of agencies that use initials in their name and we felt our name gave us very little differentiation."
The company presented four rebrand options to 16 clients, with Mustard the overwhelming favourite.
Walker also revealed that Mustard would be opening its first international office "in the first half of the year". Although he wouldn't divulge the exact location, Walker did say that it would be outside of Europe.
Established in 1989, the company provides market research services for the public and private sectors.
Its current client roster includes the Merlin Group, the Open University and GE Healthcare.