23 January 2013
Bruntwood launches 'blank canvas' campaign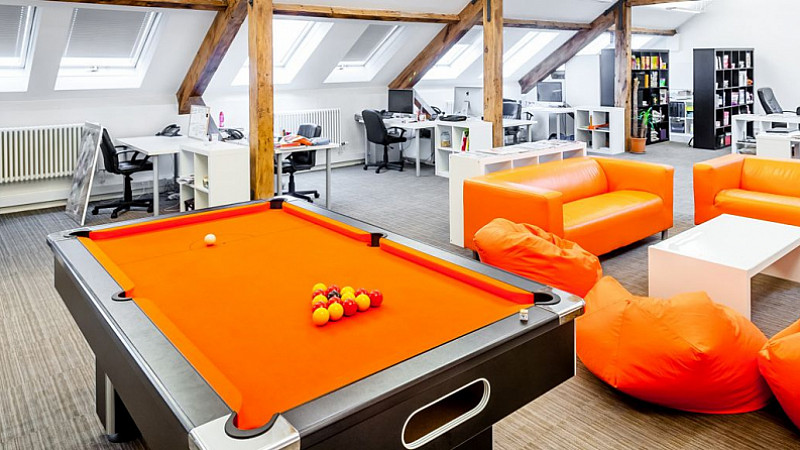 Property company Bruntwood has launched a promotional campaign entitled 'blank canvas' targeting creative, media and digital companies, aka...Prolific North's readership!
The privately-owned company (founder Michael Oglesby and his son Chris) is based in Manchester and owns several million sq ft of office space across its portfolio of over 100 properties located in Manchester, Liverpool, Leeds and Birmingham, together with an increasing interest in certain Cheshire locations.
Bruntwood already numbers several dozen companies from the sector in its buildings; ranging from the fast-growing web hosters UKFast in City Tower and Melbourne at MSP to leading media agencies Carat and PHD Media, publishing company Excel and Inspirational Inc around Portland St in Manchester to Paver Smith and other marcomms agencies at the Plaza in Liverpool.
However, Bruntwood has now decided to more actively target the market with a dedicated promotion.
Ian Wilson of Bruntwood said the company's offer to potential customers is simple: "We have the space but what we'd like to know is, what ideas do you have for your perfect space?
"One notable thing to come out of the economic downturn has been the need for businesses to focus on their brand, and how their work space reflects the DNA of the company.
"Because the office is a unique opportunity to showcase your corporate culture and inspire your staff, we thought this would be a great way for customers to live out their brand and create completely bespoke work spaces."
The campaign has been created and executed by Bruntwood's in-house marketing department.
A couple of Bruntwood's properties have also separately been linked with the Project (Digital) Tomorrow initiative, specific details of which are expected to be announced any day now.
News, or to be more accurate rumours, about the initiative, started circulating last autumn following an announcement that a letting of 180,000 sq ft of office space across 20 buildings in Greater Manchester, had been agreed with an unnamed company. The talk, still unconfirmed, was that Apple was heavily involved.