25 November 2014
The Prolific North Top 50 Integrated Agencies 2014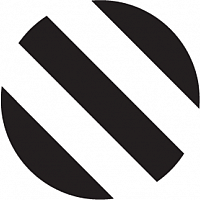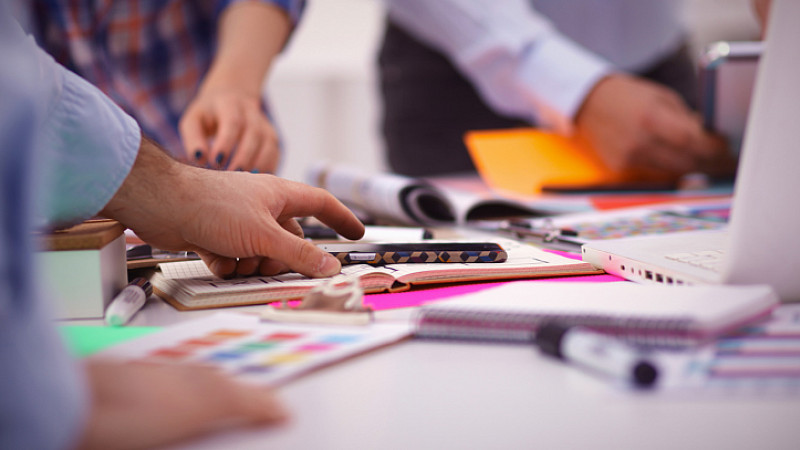 Welcome to the 2014 edition of the Prolific North Top 50 Integrated Agencies, the definitive list of the North's leading advertising, marketing, integrated, sales and communications agencies. The initiative is published in association with Better Placed and is supported by Google and Mustard Research.
The Top 50 Integrated Agencies initiative complements Prolific North's other definitive rankings of the region's leading PR Agencies, Digital Agencies, Top 100 Brands and our annual people feature, Prolific Northerners.
For this year's compilation, we have included live communications agencies along with agencies whose core activities span creative, advertising, marketing and sales promotion. Agencies which generate their income either entirely or overwhelmingly from digital activities are detailed separately in the Top 50 Digital Agencies.
Unlike the majority of agency rankings which rely on agencies submitting selected information about themselves or rankings which only include agencies who pay to be part of the selection process, the Prolific North ranking is wholly independent and is anchored on financial information taken from Companies House, supplemented by additional information provided by an overwhelming majority of the agencies contacted.
The ranking is predicated on a formula which examines a variety of factors including shareholder funds and/or balance sheets, turnover, pre-tax profits and headcount. Because roughly only one third of the agencies file full accounts (over £6.5m turnover), part of our agreement with companies providing confidential information is that we will not itemise or publicise their individual financials.
Agencies were not offered the option to be included or not.
This does mean that certain agencies may appear – usually - lower in the ranking than many observers might have expected but offering agencies the option to opt out rather than report on a one-off disappointing year would not enable us in turn to deliver what is widely acknowledged to be the definitive ranking of integrated agencies operating from or in the North of England. Warts and all!
In total, we have engaged almost 150 agencies and we would like to take this opportunity to thank all the agencies – whether they are included or not – for their time and attention in helping to create this unique financial snapshot of Northern marketing services excellence.
Once again we would like to thank Better Placed recruitment of Leeds and Manchester for its support of this initiative.
Prolific North will also be working with Better Placed and Barclays to deliver a follow-up event to this ranking next summer. A review of the last Top 50 Integrated Agencies event can be found here.
Mustard Research managed and delivered the research and we'd also like to thank the financial reporting company Fame BvD for providing a wealth of financial data to underpin the initiative. And finally Google itself which is as keen as we are to see more original high quality content on the web and whose growing Manchester office looks after the North – and indeed beyond.
Leeds, Manchester and Cheshire agencies dominate
The ranking is once again headed up by the Interpublic operation McCann Manchester (based in leafy Cheshire) followed by a new entry, the private-equity owned WRG, whose activities encompass 'Live' communications and increasingly content in its broadest sense.
Jaywing's figures do not include those of its recent March 2014 acquisition of Epiphany (number two in the Top 50 Digital ranking).
Twelve of the top 20 are based primarily in Manchester or Cheshire, six in Leeds and two in Sheffield.
Outside the two largest conurbations, three Newcastle agencies and just two from Liverpool make the top 50 ranking along with three from Lancashire. Over a dozen of the agencies have international operations with six of the agencies being part of international networks.
Growth by acquisition is also increasingly occurring as the recovery continues with Jaywing, WRG, Hangar Seven, Home and Photolink Group all active while others such as Havas Lynx, Elmwood and SteinIAS are reaping the rewards of decisions taken elsewhere to invest respectively in their Manchester, Leeds and Bollington operations.
Other developments of note were the Fresh MBO, BJL establishing a new office in London and Turn Key opening an office in Los Angeles.

The Prolific North Top 50 Integrated Agencies 2014
Ranking
Company Name
North of England office locations
Staff Count 2014
Selection of clients 2014
1
McCanns Manchester
Prestbury
370
Aldi, American Airlines, Shire, npower, JD
Williams, Nestlé, CrossCountry Trains
2
WRG
Manchester
102
HSBC, AstraZeneca, Peel Ports, HP, Shell
3
Home
Leeds
151
ASDA, B&Q, Bayer, Bonmarché, Bupa, Carphone Warehouse, The Co-operative, Freeman Grattan Holdings, Hallmark, Gala Interactive, JD Williams Group, John Lewis, La Redoute, Mira, Waitrose
4
Jaywing
Sheffield
102
Castrol, first direct, Skipton Building Society, Keepmoat and Yorkshire Water
5
Havas Lynx
Manchester
201
Johnson & Johnson, Astra Zeneca, Novartis, Lundbeck, Roche
6
Brass
Leeds
111
GSK, Lucozade, Ribena, Suntory, Yorkshire Building Society
7
Gratterpalm
Leeds
168
ASDA, Greggs, DFS, Coral, Halfords
8
Momentum Instore
Macclesfield, Leeds
100
Boots, Sainsbury's, RBS, TUI, B&Q
9
Fresh
Cheadle
95
The Co-operative, Santander, Marks & Spencer, Dixons Carphone
10
BJL
Manchester
85
ASDA, Swinton Insurance, Ronseal, Subaru, Metrolink
11
MB
Sheffield
79
Desira Motor Group, Drive Motor Group, Marshall Motor Group, Pentagon Motor Group, Robins & Day Peugeot
12
Intermarketing Agency
Leeds
70
adidas, Shop Direct, RSA, Parkdean, East Coast Main Line
13
Elmwood
Leeds
54
Asda, Ann Summers, Seven Seas
14
Hangar Seven
Macclesfield, Leeds
95
ASDA, DFS, adidas, Britvic, John Lewis
15
The Photolink Group
Manchester
85
John Lewis, Regis Salons, Tesco, Very, Littlewoods, Argos, Homebase, Marks & Spencer
16
TBWA\Manchester
Manchester
95
Wilko, PZ Cussons, Sofaworks, Merlin Entertainments, Smyths
17
Principles
Leeds
86
"First Direct/HSBC, Disney, McCain, Vertu, Costcutter
18
Refinery
Manchester
87
Magnet, The Co-operative, Manchester Arndale, JD Williams, Homebase
19
Media Agency Group
Manchester
55
Jelly Belly UK, DW Sports, Hampson Hughes, Korea Tourism, Bloomberg
20
SteinIAS
Bollington
53
TalkTalk Business, Iron Mountain, BP Castrol, Atos, KPMG
21
Love Creative
Manchester
40
Rolls Royce, Virgin Atlantic, Onitsuka Tiger
22
One Communications
Manchester
35
Taylor Wimpey, Together Trust, Franke, Moduleo, Hoover Candy, United Utilities, Euler Hermes, Pet's Choice
23
Drummond Central
Newcastle
32
bet365, Stoke City FC, Newcastle Building Society
24
Blue Chip
Manchester
29
Kellogg's, O2, PZ Cussons
25
Delineo
Manchester
55
Aldermore Bank, Tech Data, The Co-operative, Your Legal Friend, Gazprom Energy
26
FPP
Newcastle and Leeds
30
Kinder, P&G, Anchor
27
CBJWT
Manchester
65
Magnet, Dreams, John West, Taste Inc & Jersey Telecom
28
Turn Key
Leeds
50
Hammerson, Johnson & Johnson, Hitatchi and Accoya.
29
MC2
Manchester
38
Deloitte, NCC Group, Bright Futures, Mondelez International and UCLan
30
Bluestorm
Hull
32
n/a
31
CorporateCulture
Liverpool
25
NHS WSYB CSU, AstraZeneca, Sport England, Royal Mail, LTA
32
Uber
Sheffield
27
Harveys Furniture, tombola, The Perfume Shop, BAFTA, Crabtree & Evelyn, Iceland
33
Uniform
Liverpool
40
Bacardi, Shop Direct, the FA, Unilever, Belling/Stoves
34
Bloom
Leeds
42
ITV, Sky, Emirates, National Trust, Hitachi Capital
35
Foundry Communications
Altrincham
23
MerseyRail, PGL Holidays, Crawford Healthcare, Stobart Barristers
36
Creative Marketing Services
Leeds
 
Adjustamatic, Braid Logistics, NHS, Network Rail, Mansfield Pollard
37
Dinosaur
Manchester
24
The Co-operative, Hobbycraft, The Gym Group, Bayer, Pets at Home
38
Everything Different
Newcastle
41
Land Securities, Carpetright, Benfield Motors, Barker & Stonehouse, University of Sunderland
39
Savvy
Leeds
67
Britvic, Morrisons, Warburtons, Halfords, Florette
40
Cirrus
Wilmslow
35
Redrow, Provident Financial, Network Rail, 3 (Hutchison 3G), HSBC
41
driven
Wilmslow
19
Alpecin, Blue Diamond Almonds, Subway, Vimto, webuyanycar.com
42
Strawberry
Hull
34
Frillo, Qwiddle, Storetec, Hugh Rice, Siemens, KC Business
43
True North
Manchester
22
Royal Mail, Wellcome Trust, NHS, British Council, Sport England
44
Madhouse Associates
Manchester
25
Scapa, Knauf, Johnston Press
45
Heckford Advertising
Preston
28
Nichols PLC, Tomy, Lancashire CC, Wainhomes, Sandcastle, Vanguard, Winfields Outdoors
46
Rare Creative
Sheffield
13.5
Saint-Gobain, Polypipe, Ideal Heating, Refresh Conservatory Roofs, University of Leeds
47
Motionlab
Preston
37
Solidor, Residence 9, Easigrass, Arran Isle, Carlisle Brass
48
Parker Design
Northwich
15
AstraZeneca, United Utilities, Sage, Thomson Reuters, Home Bargains, UK Fuels
49
Wilson Cooke
Bury
35
Cranfield University, Ricky Hatton, Keoghs, Johnson Group
50
Propaganda
Leeds
40
Ann Summers, The Car People, Clipper Logistics