24 April 2017
The Sun publishes apology to Ross Barkley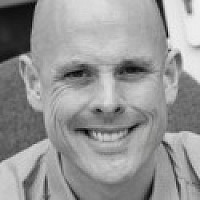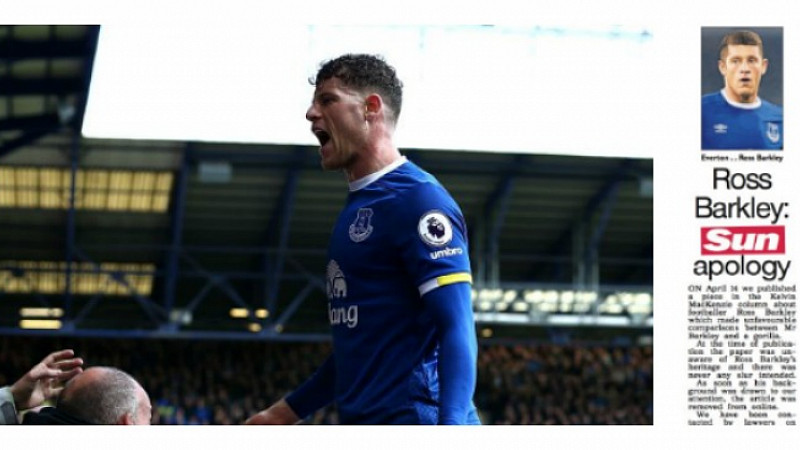 The Sun newspaper has published an apology to Everton footballer Ross Barkley after their columnist, Kelvin McKenzie, compared him to a gorilla.
After the player was attacked in a nightclub, McKenzie suggested that Barkley, who has a Nigerian grandfather, was punched because he was similar to an animal in a zoo.
The column led to his suspension from the newspaper and to Everton banning Sun reporters from their stadium, training ground and all areas of team operations.
The paper's response was printed at the top left of page five of Saturday's edition and headlined "Ross Barkley: Sun apology".
"On April 14 we published a piece in the Kelvin MacKenzie column about footballer Ross Barkley which made unfavourable comparisons between Mr Barkley and a gorilla," it read.
"At the time of publication the paper was unaware of Ross Barkley's heritage and there was never any slur intended. As soon as his background was drawn to our attention, the article was removed from online.
"We have been contacted by lawyers on behalf of Ross Barkley, who has made a formal complaint about the piece. The Sun has apologised for the offence caused by the piece. We would like to take this opportunity to apologise personally to Ross Barkley."
Liverpool's mayor, Joe Anderson, had reported McKenzie to police for what he said were "racial slurs". Merseyside police said inquiries were under way to "establish the full circumstances of the incident".
The column was published the day before the anniversary of the Hillsborough disaster. The Sun's coverage of the disaster, under then editor McKenzie, led to a boycott of the paper across Merseyside.