18 January 2017
Exclusive: Buxton Press buys Excel Publishing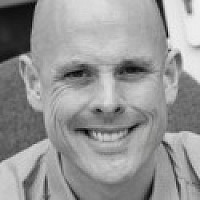 Printing company Buxton Press has bought Excel Publishing out of administration.
Excel - one of the region's largest independently owned publishing companies - had remained active while a buyer was sought by administrator Leonard Curtis. Buxton Press was one of the company's biggest creditors and had been involved in supporting a buy-out by co-founder Pat Rafter in 2013.
A spokesperson for Buxton Press confirmed to Prolific North that the firm had bought Excel but would not provide further details. It is unclear how many of Excel's titles or their 60 staff Buxton Press will be kept - nor whether the firm's Manchester office will be retained.
Buxton Press is a sheet-fed printing company with more than 630 titles, printing more than 54 million magazines each year. The family business has been based in the Derbyshire town of Buxton for the last 70 years and its managing director is Kirk Galloway (above).
According to its most recently-filed accounts, in September 2015, the company had sales of c£20million sales and pre-tax profit of c£2.5million.
Excel Publishing was formed in 1991 and worked across print, digital and events. Its portfolio covered an array of clients and sectors, from British Cycling to surgery to law. At one stage it was the largest contract publisher of Chamber of Commerce magazines in the UK.
At its peak, in 2008, the company employed 120 staff but numbers recently had fallen to less than half that number. The company was wholly owned by co-founder, Pat Rafter, who took full control after buying out his co-founder, Martin Regan, and company chairman, Pat Quinn in 2013.