24 May 2016
Uniform unveils official Team GB Olympic coin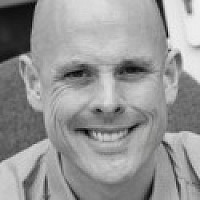 Liverpool agency Uniform has designed the Royal Mint's only official coin to celebrate Team GB's participation at the upcoming Rio Olympics.
Uniform were set the objective of capturing the public's imagination and love of the Olympics.
The coin was inspired by the poem 'The Champion's Story', written by east London schoolgirl Fope Jegede during the last Olympic Games, in London.
In her piece, which won the Mayor's 100 Great Things about the Games, Jegede wrote about a fictional girl who was inspired to athletic success by British role models.
The design celebrates the heroic achievements of Olympic athletes at their physical peak.
Pete Blake, senior designer at Uniform, said: "The poem embodied how we felt as a nation.
"We knew that the coin had to represent the hope and ambition that we had collectively experienced.
"The design process for a coin is massively different to most projects that come through the door at Uniform.
"Space is at a premium so the design must be clear and direct.
"In the development stage, we were heavily analytical, looking at designs on both a large scale,  because there are bound to be collectors analysing every detail, and on a small scale, to ensure the design was impactful and readable.
"The athlete's physique is sculpted, statuesque and full of energy. The Union Jack is shown surging around the athlete, representing the hopes and dreams of a nation."
This is the second coin Uniform has designed, after the agency released the Pals Batallions £2 coin at the start of the year.