17 February 2016
Trinity Mirror 'to launch new weekday paper called New Day'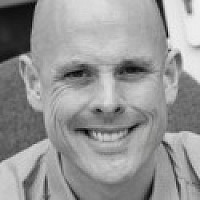 Trinity Mirror is to unveil a new weekday newspaper called New Day, according to reports.
Britain's biggest regional newspaper group, which owns the Mirror and Manchester Evening News titles, is expected to launch the new title on February 29th.
It will reportedly be priced at 25p - compared to the 40p cover price of the i.
The launch is slated to take place on the same day as Trinity Mirror's annual results.
The latest addition to the UK's national newspaper scene will be published on weekdays only.
It will target consumers with a mix of national, lifestyle and entertainment news, with earlier reports suggesting that its core target audience will be female.
Following the launch period, the cover price is expected to rise higher than that of the i, which was sold last week to Johnston Press in a £24m deal.
Media agencies have apparently been briefed on Trinity Mirror's plans while the company has also secured distribution arrangements with major retailers.
Trinity Mirror has enjoyed a revival under Simon Fox, its chief executive, although its share price has slipped by more than 23% during the last 12 months.
A Trinity Mirror spokesperson declined to comment on the plans for New Day when contacted by Prolific North.