29 February 2016
New Day dawns with "balanced" promise and columnists including Robbie Fowler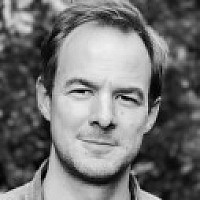 The New Day - the UK's first standalone national newspaper in 30 years - published its first edition today.
Launched by Manchester Evening News publisher Trinity Mirror, it has a opening price of 25p and is promising to "cover important stories in a balanced way, without telling the reader what to think".
The first edition splashed on a report about infant carers, while there was an exclusive column from David Cameron about the EU.
The paper has also signed Liverpool legend Robbie Fowler as its regular football columnist, and other regular contributors will include comedian Russell Kane, Julia Hartley-Brewer and Dr Christian Jessen.
The New Day: Deciding page 3Our last editorial conference before the first ever issue of the New Day. We hope you'll think our page 3 will be different too!

Posted by the New Day on Sunday, February 28, 2016
The new paper's last editorial conference before launch
Two million copies of the turquoise-branded New Day will be given away on the first day.
Trinity has a target of a "settle down" sale of 200,000 copies. Content will be drawn from Mirror Online, the Daily Mirror and PA.
The New Day's editor, Alison Phillips, said: "We're delighted to have such a broad range of columnists. We will always look for variety when it comes to opinion as we want to give our readers the both sides of every story.
"We don't believe we should be telling people how to think. And having such talented and knowledgeable people writing for us on a daily basis gives our readers an opportunity to make their own minds up."
The front cover of the first edition