09 December 2015
Rule 5 saddles up with Fat Lad At The Back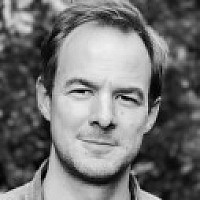 MediaCityUK-based agency Rule 5 has been appointed by Fat Lad At The Back to manage its UK communications strategy.
The win follows a competitive pitch and comes as the Yorkshire-based cycling and sportswear brand, launched in 2013, looks to significantly expand its business.
Work is already underway with Rule 5 tasked with delivering media and blogger relations, product placement and business profiling.
'Lad in Charge', Richard Bye, said: "Fat Lad At The Back was launched in 2013 after a search for top quality cycling gear in real manly sizes revealed a significant gap in the sportswear market. I wanted to fill the void and create something for Mr Average, us middle aged men in lycra, or MAMILs as we like to refer to ourselves!
"Rule 5 is highly respected in the cycling sector for its work with British Cycling and Two Days in Yorkshire, the official commemorative Yorkshire Grand Départ book, and was at the top of our pitch list. In keeping with its business ethos, the agency pulled out all of the stops and we're delighted to welcome Rule 5 to the Fat Lad At The Back team."
Fat Lad At The Back was rejected on Dragons' Den but has gone on to enjoy success, and is now stocked by the likes of Evans Cycles.
Rule 5's managing partner, Rob Brown, added: "Fat Lad At The Back is a great win for the agency, drawing on our retail and sports sector expertise. The team's delighted to be on board."