01 December 2015
The Prolific North Top B2B Brands 2015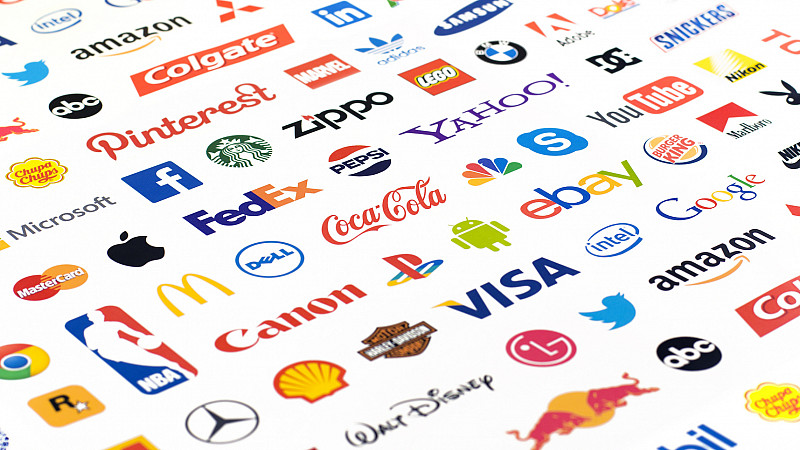 Today we can reveal the Prolific North Top B2B Brands, in partnership with global B2B marketing agency Stein IAS.
The list, the first of its kind, represents a sister ranking to the Top 100 Brands we published back in June.
Together with Stein IAS, we have researched several hundred companies across the North – irrespective of their ownership – which maintain either their actual headquarters or their UK headquarters in the North.
These companies may not have the eight or even nine-figure budgets of the companies who featured in the Top 100 Brands publication, but their marketing objectives don't call for mass market awareness. Their B2B markets are tighter and narrower with a smaller number of buyers to address.
As brands and companies, they have huge clout and often their investment and levels of employment match or exceed those of many of the leading consumer brands based in the North.
Stein IAS, which is headquartered in Bollington, has further offices in New York, London, Shanghai, San Francisco and Paris, as a result of an earlier merger between IAS and Stein. The agency's clients include Atos, BP Castrol, Chicago Board Options Exchange, Columbia University, Cushman & Wakefield, Iron Mountain, Juniper Networks, KPMG, Lectra, Merck and Ingredion.
Read Stein IAS's accompanying report: How digitally mature are Northern B2B companies?

See the full list below:
The Prolific North Top B2B Brands 2015
| | | | | | | |
| --- | --- | --- | --- | --- | --- | --- |
| # | Company | Sales £m | Location | Ownership | Staff | Activity |
| 1 | BAE Systems Military Air & Information | £bns | Warton | BAE plc | 5000+ | Military aircraft |
| 2 | Peel Group | 6600 (asts) | Manchester | Independent | 5000 | Property and infrastructure |
| 3 | AstraZeneca | £bns | Alderley Edge, Macclesfield | plc | 3000 | Pharma R&D and manufacture |
| 4 | Airbus | £bns | Chester | Airbus Industries SA | 8737 | Manufacture of aircraft wings |
| 5 | Essar Oil | 5129 | Ellesmere Port | Essar Group/India | 993 | Crude oil and petroleum |
| 6 | Certas Energy | 4735 | Warrington | DCC Dublin | 2430 | Fuel wholesaler |
| 7 | Amec Foster Wheeler | 3993 | Knutsford | plc | 24225 | Engineering and infrastructure |
| 8 | Drax | 2805 | Selby | plc | 1324 | Power generation |
| 9 | SIG | 2634 | Sheffield | plc | 9454 | Insulation products |
| 10 | European Metal Recycling | 2550 | Warrington | Independent | 2950 | Recovery of sorted metals |
| 11 | Pace | 1680 | Shipley | plc | 2014 | Satellite telecoms |
| 12 | Edmundson Electrical | 1554 | Knutsford | Marshire Holdings/USA | 3867 | Electrical equipment distribution |
| 13 | Eco-Bat Technologies | 1498 | Matlock | EB Holdings USA | 2917 | Lead products |
| 14 | Exertis | 1339 | Accrington | DCC plc | 698 | Computer hardware distribution |
| 15 | Sage Group | 1307 | Newcastle | plc | 12594 | Software |
| 16 | Siemens | 1300 | Manchester | Germany | 930 | Automation and engineering |
| 17 | Urenco | 1251 | Chester | Public/private: UK, Holland and Germany | 1525 | Uranium enrichment |
| 18 | Talk Talk Business | 1220 | Manchester | TalkTalk plc | 2107 | Business communications |
| 19 | Keepmoat | 1095 | Doncaster | Cotton Group Luxembourg | 3284 | Refurbishment of housing |
| 20 | Croda | 1047 | Hull | plc | 3617 | Chemical products |
| 21 | JC Bamford | 1009 | Staffs | Independent | 2253 | Earth moving vehicles |
| 22 | Cranswick | 995 | Driffield | plc | 4627 | Meat producer |
| 23 | Premier Farnell | 960 | Leeds | plc | 4548 | Electronics distribution |
| 24 | Cannon Hygiene | 871 | Morecambe | OCS Group | n/a | Commercial laundry services |
| 25 | BAe Systems Maritime | 844 | Barrow | BAe plc | 5628 | Military vessels |
| 26 | Reckitt Benckiser | 784 | Hull | plc | 1027 | Pharma R&D |
| 27 | Manchester Airport Group | 738 | Manchester | Independent | 4426 | Aviation activities |
| 28 | Fenner | 729 | Hull | plc | 5371 | Polymer products |
| 29 | Pilkington Automotive | 707 | Ormskirk | NSG Japan | 724 | Glass manufacture |
| 30 | Morson Group | 706 | Manchester | Independent | 1291 | Engineering personnel |
| 31 | Makro | 632 | Manchester | Metro, Germany | 2871 | Trade wholesaling |
| 32 | Bodycote | 609 | Macclesfield | plc | 5836 | Thermal processing |
| 33 | ABB | 598 | Warrington | ABB Zurich | 1970 | Energy generation consultancy |
| 34 | Leyland Trucks/Daf | 534 | Leyland | Paccar | 1000+ | Truck manufacture |
| 35 | Outokumpu | 522 | Sheffield | plc (Finland) | 548 | Stainless steel |
| 36 | Plaxton Coaches | 502 | Scarborough | Alexander Dennis Limited | 2248 (group) | Coaches and buses |
| 37 | James Hall | 490 | Preston | Independent | 2215 | Food wholesalers and processors |
| 38 | Linpac | 454 | Pontefract | PE and Luxembourg | 2365 | Plastic products |
| 39 | Basf | 438 | Cheadle, Cheshire | Germany | 444 | Chemical products |
| 40 | Marshalls | 359 | Elland | plc | 2132 | Concrete products |
| 41 | Daisy Telecoms | 353 | Nelson | Independent | 1389 | Telecommunication products |
| 42 | KCOM Group | 348 | Hull | plc | 1776 | Telecoms |
| 43 | Edward Billington & Son | 328 | Liverpool | Independent | 1209 | Holding company |
| 44 | Polypipe | 327 | Doncaster | plc | 2228 | Plastic piping |
| 45 | Turner & Townsend | 322 | Leeds | plc | 3470 | Construction consultancy |
| 46 | Barrett Steel | 316 | Bradford | Appleby Trust Jersey | 1202 | Steel stockholder |
| 47 | AAK | 279 | Hull | Sweden, Denmark | 465 | Edible fats manufacturer |
| 48 | Novoferm Europe | 276 | Sheffield | Sanwa Holdings Japan | 2004 | Steel doors and frames |
| 49 | Carrs Milling | 273 | Carlisle | plc | 383 | Agricultural products |
| 50 | Robert Mcbride | 268 | Manchester | plc | 1704 | Own brand manufacturer |
| 51 | Arco | 268 | Hull | Independent | 1422 | Workplace safety |
| 52 | Eddie Stobart | 234 | Warrington | Independent | 5782 | Distribution and property |
| 53 | Portakabin | 218 | York | Shepherd Group | 1497 | Factory-engineered buildings |
| 54 | Severfield | 202 | Thirsk | plc | 1212 | Steelworks group |
| 55 | A4E | 189 | Sheffield | Staffline | 3350 | Employment consultancy |
| 56 | MKM | 163 | Hull | Independent | 704 | Building supplier |
| 57 | Bibby Financial Services | 159 | Liverpool | Bibby Line Group | 1255 | Financial services |
| 58 | Vertex | 154 | Warrington | VTX Holdings | 11857 | Business process outsourcing |
| 59 | Tetrosyl | 151 | Bury | Independent | 1164 | Wholesale of motor accessories |
| 60 | Henry Boot | 147 | Sheffield | plc | 459 | Builder and developer |
| 61 | Sulzer Pumps | 144 | Leeds | Sulzer AG | 553 | Manufacture of pumps |
| 62 | Morning Foods | 140 | Crewe | Independent | 370 | Grain milling |
| 63 | Ideal Standard | 138 | Hull | Bain Capital | 252 | Building and household products |
| 64 | Shell Chemicals | 134 | Chester | Royal Dutch Shell plc | n/a |  Chemical manufacture |
| 65 | NCC | 134 | Manchester | plc | 978 | Escrow and assurance services |
| 66 | Mayborn Group | 117 | Newcastle | Jake Holdings | 1509 | Plastic products |
| 67 | Hilti Group | 115 | Manchester | Liechtenstein | 627 | Fixing systems |
| 68 | Bruntwood | 106 | Manchester | Independent | 485 | Commercial property |
| 69 | Allied Glass | 101 | Leeds | Independent | 648 | Glass and container manufacture |
| 70 | Sheffield Forgemasters | 101 | Sheffield | Independent | 779 | Iron and steel products |
| 71 | NNL | 99 | Warrington, Sellafield | Government | 856 | Technology services |
| 72 | Callcredit | 87 | Leeds | GTCR Golder Rauner | 539 | Data processing |
| 73 | Nimans | 86 | Manchester | Independent | 281 | telecoms distributor |
| 74 | Chess Telecoms | 80 | Alderley Edge | Independent | 450 | Telecoms |
| 75 | Ingredion | 76 | Manchester | Ingredion Inc (USA) | 84 | Starch manufacturing and distribution |
The Prolific North Top 100 Brands
See also our other research tables:
The Prolific North Top 50 PR Agencies
The Prolific North Top 50 Digital Agencies
The Prolific North Top 100 Brands
The Prolific Northerners Top 100