04 July 2014
The top 100 Prolific Northerners, to be revealed from Monday July 7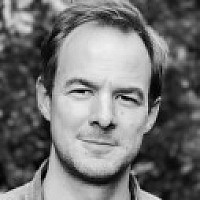 Our search to identify the North's leading  media and creative industry figures is at an end.
From Monday, we'll be revealing the 100 names to have made it into the inaugural Prolific Northerners list, supported by Weber Shandwick and Melbourne Server Hosting.
You've had your own say, our outstanding panel of judges has deliberated and, together with our own exhaustive research, we've come up with a list that is likely to be the definitive collection of industry movers and shakers in 2014.
We'll be releasing 20 names a day from Monday to Friday next week. The list will be unranked and will be released in no particular order.


A special thanks once again to our judges, who used their expertise and knowledge of different sectors to help bring the list together:
Simon Binns, Heart of Manchester BID Manager at CityCo
Tom Cheesewright, Founder of Book of the Future
Mark Dickinson, Chairman of Prolific North
Matt Gardiner, Sales & Services Director at Melbourne Server Hosting
Michael Gibson, Managing Director of Fat Media
Ian Green, Director of Green Communications
Kate Harris, Head of Regional Development, NABS
Herb Kim, Founder of the Thinking Digital Conference
Jo Leah, Managing Director of Weber Shandwick North
Sharon Mars, 

Senior Communications Adviser at The Big Partnership

Rachel Pinkney, North West Events Manager at the RTS
Michael Taylor, 

Chairman of Downtown Manchester