21 January 2016
ProlificNorthLive: Exhibitors hits 100 milestone as 10 more companies sign up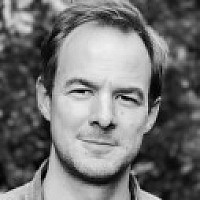 The number of companies exhibiting at ProlificNorthLive has reached the 100 milestone after a further 10 signed up for the ground-breaking expo.
The latest to book their place at the February 2nd event are Juicy Media, Sky Adsmart, Airport Media, Nomadix Media, One Agency, Business Growth Hub, Creative Pioneers, PixAngels and DigiCom. Markettiers has also confirmed it will be sponsoring the Broadcasting quarter of the keynote seminars.
With the PNL programme going to print tomorrow, there's just one day left for companies to sign up to exhibit and appear in the programme.
To book one of our last few remaining stands please contact Dunstan Carter today by emailing dunstan@prolificnorth.co.uk or calling 07940 423202. 
Our four Event Partners for the event are Smoking Gun PR, A&P, mclcreate and Steamhaus.
Alongside the expo there is a full day conference and dozens of workshops, tech and financing sessions, complemented by a full visual programme taking place in the 100-seat mobile cinema. Attendance at these keynotes and the rest of the expo is free and you can register here.
You can find more information on the Venture Funding sessions and the BBC presentations and the Keynote conference sessions spanning Digital, Content and Marketing here.
The full and current list of exhibitors can be found here.
The latest companies to sign up as exhibitors span a variety of sectors – below is a bit more information on each of them.
Juicy Media is a leading UK specialist web development company, based in MediaCityUK, Manchester. We specialise in web design, e-commerce, mobile technologies, bespoke web solutions, as well as dedicated hosting and printed media. We have extensive experience of Magento, Joomla, WordPress , Drupal, and love everything that is Open-Source.
Sky AdSmart, sold by Sky Media, is a revolutionary approach to TV advertising. Until now everyone watching a TV channel at the same time saw the same adverts. With Sky AdSmart different adverts can be shown to different households watching the same programme.
Households can be selected based on factors like lifestage, location and even if they have cat! Data is derived from a combination of Sky's own customer data and information from consumer profiler experts such as Experian.
By allowing advertisers to cherry-pick their audiences the power of TV can now be used to greater effect by existing advertisers, whilst becoming accessible for the first time to niche brands, small and medium-sized businesses (SMEs) and location-specific advertisers.
Airport Media Ltd is a new, progressive, digital-centric out of home advertising business.
NomadiX Media occupies a niche area in the DOOH market and specialises in a range of unique, patent pending and wearable technologies.
iWalker – NomadiX Media's halo product – is a fully wearable digital signage system promoting targeted customer engagement and valuable interaction within shopper, event or experiential environments.
Through the use of dynamic on screen content, stereo sound, mobile bridging technology and roaming capabilities, iWalker delivers brand messages directly to any target audience in high footfall areas typically inaccessible to other forms of advertising. Supported by a range of plug-ins that measure audience participation, enable second screen bridging and downloads, iWalker's principal focus is to provide entertaining, measurable and engaging experiences which generate consumers' attention and facilitate valuable data capture.
With the understanding that social media is a key driver in brand advocacy, PixAngels patent pending roaming technology has been developed to compliment brand experiences, events and sponsorship activations whilst maximising ROI.
Angels are free to roam, photographing guests throughout events and offering instant prints complete with campaign messages and branding. Images are simultaneously uploaded to a fully branded online gallery embedded in a digital frame, allowing easy sharing of event photos, messages & hashtags across all major social media platforms. As well as amplifying social media presence, PixAngels galleries offer a variety of other customisable features to encourage further interaction with brands.
Working with and for a broad range of clients, One Agency, through careful planning and strategic campaign management ensure your campaigns are in the safest pair of hands.
Offering media buying, management and strategy, One Agency's ethos is to deliver bespoke media campaigns across all formats that not only aim to meet, but exceed client's expectations.
One Agency offer something that is hard to find in the media world, simplicity.
The Business Growth Hub is part of the Manchester Growth Company. The Hub was set up in 2011 and since then has helped thousands of businesses across Greater Manchester to grow, develop and reach their full potential.
Business Growth Hub work with ambitious businesses that want to grow their bottom line, boost their profile, and create new business growth. Their key aim is to help people to think differently about their business and explore different ways of developing their company.
markettiers is a multi-award winning broadcast specialist agency, providing consultancy on international, national and regional campaigns for many organisations; from ambitious start-ups to some of the world's biggest brands.
Creative Pioneers™ Apprenticeships provide the next generation of advertising, creative and digital media talent. Sponsored by the Institute of Practitioners in Advertising (IPA), with a range of cutting edge training courses, Creative Pioneers is the industry apprenticeship for the next generation of Britain's digital talent.
DigiCom represents the UK's largest, purely digital screen based advertising business.
DigiCom's national network reaches over 12 million adults every fortnight via 3300 digital screens. The portfolio consists of a national healthcare network as well as the only truly national digital roadside proposition in the UK. Screens are situated within high dwell healthcare and forecourt retail venues delivering brands the opportunity to capture the attention of and communicate with consumers.