17 July 2014
The Prolific North Top 50 PR Agencies 2014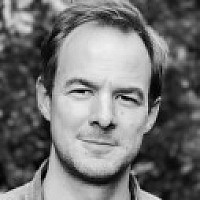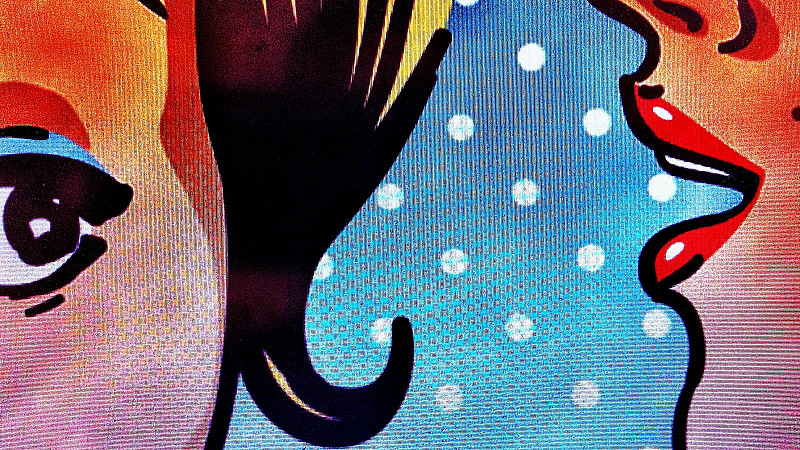 Welcome to the 2014 edition of the Prolific North Top 50 PR Agencies, the definitive list of the North's leading PR agencies. The initiative is published in association with theEword.
The ranking is anchored on financial information taken from Companies House and also draws upon data submitted and verified by the agencies themselves including additional financials, headcount, client information and – where appropriate - confidential private background information.
.
Working together with Mustard Research, one of the UK's leading independent research companies, and the financial reporting company fame BVD, we initially looked at information on over 200 PR agencies which are either based in or have offices in the North and then drilled down in more depth on the accounts of around 120 agencies.
These were ultimately whittled down to the 50 in this ranking.
We did not give agencies the option of being included or not. This does mean however that sometimes larger, or indeed, smaller agencies, can have unusual years which can inflate or hurt their performance in a given year. Two examples are the Liverpool agency Paver Smith which is enjoying a particularly successful year but whose ranking (balance sheet in particular) is still affected by an earlier CVA and the Leeds agency Finn Communications which has doubled its headcount.
It should also be noted that some agencies, although commanding a relatively modest headcount, have steadily built up impressive shareholders' funds which as a key weighting in our ranking, can make a surprising positive difference and many of the smaller agencies keep their headcount deliberately low, preferring instead to make more use of freelancers.
As none of the companies on the list – excluding agencies which are subsidiaries of international groupings – file full accounts (i.e. sales of more than £6.5m) we have agreed not to publish the financial data which most prefer to keep private. We would also like to specifically thank Weber Shandwick, Good Relations and Havas for taking the additional time to work with their London HQs to break down and provide detailed financial and specific information about their Northern operations.
There are some new additions this year and some deletions. The most notable deletion is the Newcastle agency Martin Tait Redheads which has dropped the 'PR' moniker from its title and now pitches itself as an Integrated agency and as such, it will be referenced when we start compiling the 2014 edition of the Prolific North Top 50 Integrated Agencies initiative due for publication in November this year.
And once again, integrated or digital agencies with significant PR operations such as Amaze and McCann's have not been included because this ranking is dictated by the agencies' prime offering: PR and comms.
Once again, Manchester agencies lead the list in contrast to our Integrated and Digital agencies rankings where Yorkshire agencies compete right at the top. But the Yorkshire contingent and particularly the Leeds agencies, led by Finn and Manifest, are enjoying rapid growth (with the latter opening an office in Manchester earlier this year) while Good Relations and Kenyon Fraser also have offices in Leeds.
Harrogate agency Acceleris also opened an office in London earlier this year.
North east agencies include Recognition in Darlington, DTW in Gusiborough and Karol in Newcastle.
Owner-managed agencies still dominate the list with seven of the top 10 headquartered in the region.
Once again we are planning to hold a special event to celebrate this initiative in the autumn and Barclays Bank Northern TMT (Technology Media and Telecoms) unit in Manchester will host the informal event. More details will be announced in due course and theEword, who have supported this initiative, will be managing the event on our, Mustard's and Barclays' behalf.
In the meantime, Mustard and Prolific North would like to thank the agencies we have been liaising with over the past four months for their time and patience supplying us with information and data and responding to our questions where required.
Update: 25/9/14:  Paver Smith rebrands as Influential
The Prolific North Top 50 PR Agencies 2014
- in association with theEword and PR Fire
| | | | | |
| --- | --- | --- | --- | --- |
| Rank | Company name | Offices in the North | Full time staff  | Selection of clients |
| 1 | Weber Shandwick | Manchester | 30 | Aldi, Bernard Matthews, Warburtons, Manchester Business School, Q Hotels |
| 2 | Tangerine PR | Manchester | 59 | Wilkinsons, Peugeot UK, AkzoNobel, Amir Khan, JW Lees |
| 3 | Citypress | Manchester | 56 | Lloyds Banking Group, Coca-Cola Enterprises, The Post Office, Brother, British Gas |
| 4 | Brazen PR | Manchester | 26 | Cussons, Mitchells and Butler, Magnet, Ronseal, Dr Oetker |
| 5 | Barrett Dixon Bell (BDB) | Altrincham | 26 | Tata Steel, DSM, TNA, Leica Geosystems, ADM |
| 6 | Good Relations Regional | Macclesfield, Leeds | 60 | B&Q, Portmeirion, John Cotton, Camelot, Thwaites |
| 7 | Beattie Communications Group | Leeds, Manchester | 20 | Specsavers, Flybe, Shepherd Group Built Environment, Federation of Small Businesses, Warren James |
| 8 | Manifest Comms | Leeds, Manchester | 23 | Leeds Bradford Airport, Fircroft, Asda, ABP |
| 9 | Finn Communications | Leeds | 24 | Morphy Richards, All About Food, Quorn Foods, R&R Ice Cream, Pork Farms |
| 10 | Havas PR | Manchester | 20 | Asda, Debenhams, Greggs, Manchester Airports Group, Pets at Home |
| 11 | Scott Partnership | Holmes Chapel | 15 | Rigaku Raman, Sciformix, CrownBioScience, Haydale, Agilent |
| 12 | Corporate Culture | Liverpool | 20 | Asda, NHS, Royal Mail, Microsoft |
| 13 | Freshfield Public Relations | Preston | 17 | Boost Business Lancashire, Ludlow Wealth Management, Marcus Worthington Group, Sherwin Williams Protective & Marine Coatings, UCLan |
| 14 | Peppermint Soda | Hale | 21 | Home Bargains, Asda, The Fragrance Shop, Gateley, Muse Developments |
| 15 | Kenyon Fraser | Liverpool | 30 | City of Liverpool College, SSP, Merseytravel, Citybike, NHS |
| 16 | SKV Communications | Manchester | 13 | Crown Commercial Services, Construction Industry Training Board, Rapiscan, BDP, Colliers International |
| 17 | Pelican Public Relations | Saddleworth | 13 | Apeal: Association of European Producers of Steel for Packaging, Bidvest 3663, BFFF, FCC Environment |
| 18 | de Winter PR & Marketing | Chester, Liverpool, Manchester | 18 | Bank of America, EA Technology, Adoption Matters Northwest, Chester Grosvenor Shopping Centre, Harewood Associates |
| 19 | Context Public Relations | Macclesfield | 10 | Check Point Software Technologies, Roku, TTG, Mirantis, Clavister |
| 20 | Mason Williams | Manchester |  - | Mercure, Hollands Pies, Lowry Outlet |
| 21 | Roland Dransfield PR | Manchester | 10 | Asda, Hill Dickinson, GVA, MSP, Taylor Wimpey |
| 22 | HR Media | Sheffield | 11 | Sheffield Children's Hospital, Westfield, SIV, B Braun and Sheffield Chamber of Commerce |
| 23 | RMS PR | Altrincham | 14 | Hiscox, PHS Group, Swizzels Matlow, Westbridge Capital |
| 24 | Intereurope Communications Group (ICG) | Preston | 15 | Sodexo, Balfour Beatty, Blackpool - several clients |
| 25 | Active Profile | Manchester, Liverpool | 9 | Muse Developments, Sigma Inpartnership, HCA, Energy Innovation Centre, NW Fund for Biomedical (SPARK Impact) |
| 26 | MTJ Associates | Leyland | 9 | Kepak Convenience Foods, AG Barr, Burton's Biscuit Company, Sutcliffe Play, Republic Technologies (UK) Ltd |
| 27 | Recognition Communications | Darlington | 13 | Bannatyne Fitness, Bristol St Motors, Priory, Black Sheep Brewery, NOF Energy |
| 28 | Hatch Communications | Leeds | 11 | Crabbie's, Wensleydale Creamery, Tata Steel, PhD Nutrition, Triathlon England |
| 29 | Acceleris | Harrogate | 15 | Severfield-Rowen plc, Prince's Trust, Allstar, Vantage Motor Group |
| 30 | Lucre | Leeds | 28 | Mira Showers, Amway |
| 31 | The Partners Group | York | 6 | Barratt Homes, Glassolutions, York St John University, Silk Family Law, Eurocare Showers |
| 32 | Dragonfly Public Relations | Rotherham | - | Cheswold Park Hospital, Ilkley Windows, 3Squared |
| 33 | iseepr | Otley | 11 | GlobalPlatform, SIMalliance, EMVCo, NG Bailey IT Services |
| 34 | Triangle Public Relations | Manchester | 6 | CDL, F Ball and Co Ltd, CLS Care Homes, Belong Villages, Irwell Valley HA, Assetsure |
| 35 | DTW | Guisborough | 13 | SITA UK, Redcar & Cleveland College, Mersey Gateway Project, Hartlepool Borough Council, NCG |
| 36 | Smoking Gun | Manchester | 13 | Silentnight Group, Paint By Conran, Robert McBride, Hexbug, Kumho Tyre |
| 37 | MCG PR | Leeds | 7 | Damart, Greencore, Icefresh Foods, Spa/EASIpanel, TaxAssist Accountants |
| 38 | The Write Angle | Chorley | 8 | Choice Hotels, Halite Energy Group, Praetura Asset Finance, Muse Developments, Eshton |
| 39 | The Karol Marketing Group | Newcastle upon Tyne | 11 | Newcastle Airport, Darlington Borough Council, Your Homes Newcastle |
| 40 | Paver Smith PR | Liverpool, Manchester | 17 | IFB, Liverpool Vision, Downing, ACC |
| 41 | The Public Affairs Company | Leeds | 5 | FirstGroup, NCFE, Express Gifts |
| 42 | Profile Communication | Winsford | 12 | AKW Group, Arley Hall, Groundwork |
| 43 | Aurora Media Archetype | Liverpool | 10 | National Grid, Neptune Developments, Liverpool John Lennon Airport, Liverpool Community Health |
| 44 | Label PR | Manchester | 5 | JD Williams, Bosch, Rare London, Lavish Alice, Kapello Hair |
| 45 | Quest PR | Harrogate | 5 | hlw Keeble Hawson, Jones Myers LLP, Institute of Export, JTM Service, Fracino |
| 46 | IPB Communications | Sale | 10 | National Grid, Rwe Innogy UK, Keepmoat, Barratt Homes, Together Housing Group |
| 47 | Lexicon | Ilkley | 7 | Dorel, thebigword, Maintel, James Dawson, 2Plan |
| 48 | HatTrick PR | Manchester | 6 | Dulux Decorator Centre, PetSafe International, Desso Business Carpets, GetTheLabel.com (part of JD Sports Fashion Plc), Repic |
| 49 | Carousel | Manchester | 10 | Selfridges, LolliBop Festival, Simba Dickie, Savills, Festival No.6 |
| 50 | Mitchell Halton Watson | Newcastle upon Tyne | 6 | EDF Energy, NewGene, Best Western Ryokan |