27 September 2013
Amaze Generation study: BBM popularity dips as Instagram soars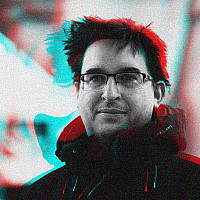 Manchester marketing agency Amaze, has released the latest research from its study into the impact of technology on the behaviour and attitudes of 10-15 year olds.
The 5-year project is now in its third year and the latest report looks at social networking and second screen activity.
Unsurprisingly, half the group go online more than once a day to social network. However, there is a major shift taking place in terms of the life-cycle of social media sites.
Facebook, Instagram and Twitter were the study group's favourite social channels, but many stated that they used Facebook a lot less now than they did a year ago. Instead they've turned to Twitter, Snapchat and Vine. Amaze points out that Twitter usage has increased throughout the duration of the study as the young people have matured.
The group said they'd miss social media more than any other aspect of the internet and this was driving an increase in media meshing - using a second screen to communicate with friends while watching television or gaming.
Blackberry's Messenger service has, however, fallen out of favour. BBM was the most popular between 2011 and 2012, but with the messenger losing support, there is a knock-on effect, with many switching away from the Blackberry handset.
"The findings from the latest phase of our study show a marked shift in the choice of social media sites amongst digital natives," said Natalie Gross, CEO at Amaze.
"Not only is social of key importance and features as the most popular online activity according to our study, but we are also seeing how new social sites are being adopted phenomenally quickly and some established networks, such as Facebook, are starting to wane. Marketers and brands will have to respond to these constant trend changes to keep ahead of the game when interacting with this age group."