01 May 2013
What I've Learnt: Nicky Unsworth, BJL group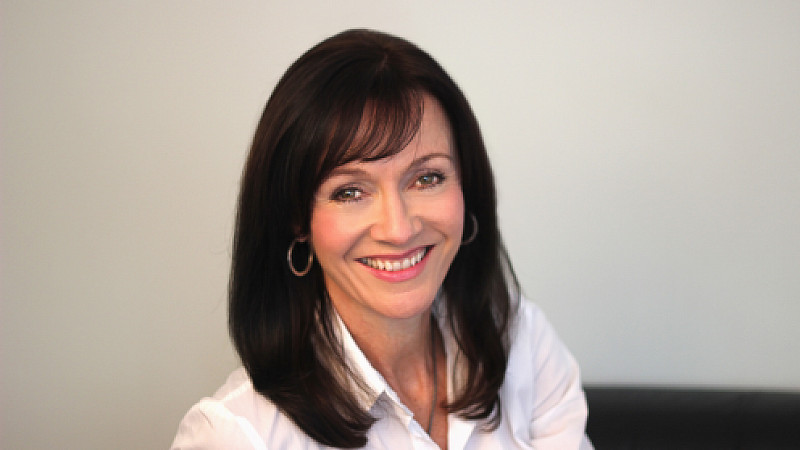 Nicky Unsworth, the well regarded boss of the independent ad agency BJL, is second up in our series of experienced and successful industry figures, sharing their thoughts on what they've learnt from their business and personal lives that has helped them achieve the success they clearly enjoy.
Unsworth, a natural and comfortable communicator, has spent around 30 years in marketing and advertising, the latter 10 years running what was Barrington Johnson Lorains, the Manchester ad agency she led an MBO from in 2003.
She freely admits to making numerous mistakes and occasional errors of judgement but stresses that overall she's learnt with time and experience to trust and act upon her instincts more which she says has undoubtedly helped her management style and the agency's performance in the longer-term.
Experience she adds, has also enabled her and the board to understand and learn from past mistakes  and they now collectively reach "better and generally more successful decisions more quickly."
Unsworth hails from St Helen's. Her father, Joe Coan, was a successful
professional rugby league coach, who enjoyed cup-winning successes with local heroes Saints in the 60s and subsequently Wigan in the 70s.
(Working) life begins with Pilks
Armed with a degree in business and marketing from Lanchester (now Coventry University), she was sponsored through University by Pilkington where she began her career following graduation.
She stayed with Pilks for two years (where she also came into contact with the
ad agency JWT) before deciding she needed to broaden her marketing skills and took a job with the food company Moy Park as marketing  manager and a brief to help establish the company as a bigger brand in the food sector. Moy Park distributed its own brand products and also sold own-label products through  the larger retailers including M&S, Waitrose and Sainsbury's.
While there she was responsible for appointing a London agency, TSGH, based in Covent Garden, to handle her advertising business. TSGH wasn't a large agency but had significant food and drink expertise – which she wanted to access and felt at the time she couldn't in the region - and was amenable to working with the 'modest' budget at her disposal.
"That role gave me an understanding of retail and brands but it was tough. It
was a very male-dominated environment and they'd just done an MBO from
Courtaulds so there were ambitious targets to be met and I was still only in my
early 20s."
So a subsequent approach from JWT was well received and their offer to become a senior account manager was taken up enthusiastically.
"There are numerous differences and similarities between working in agencies and in-house but one of the things I enjoy most are the problem solving that you tend to work on more when you're operating and advising externally and also being a naturally curious person, the agency environment allows me to indulge in that curiosity and look at a broader spectrum of work.
"And certainly, in the best agencies, you typically work with 'can-do' people in
a culture which exudes confidence and positivity.
I found my niche
"When I joined JWT, I felt I'd found my niche."
Two years on and Unsworth decided to take a career break and started a family.
With the young family growing up, she returned to work part time, taking on some consulting roles and some lecturing in marketing "which was more useful than I'd expected as it forced me to revisit the basics of marketing from a different perspective and relearn the fundamentals of good marketing."
Her various clients included Pilks and a new agency called Barrington, Johnson
and Lorains which had been set up by former directors of JWT  since Unsworth's departure.
She says she grew to love consulting and the work-life balance it offered which
allowed her to spend more time with her young children, but "I am at heart a
team player and I started to miss the agency environment and also my growing
work-load brought with it an increasing amount of admin, which when working for yourself, can be a bore and ultimately can be counter-productive in terms of your aims."
In 1996 BJL approached Unsworth to discuss a permanent role. "They were keen to have me on board full time but I had no spare capacity and they knew that unless the post they offered me was meaningful I wouldn't have been interested. On reflection, I think they themselves were also starting to think about their own succession plans."
Unsworth joined the agency as a director of the agency.
"I felt empowered from the outset and I was treated with the due respect
afforded to a fellow board member. When I wanted help or mentoring, I sought it out from the guys and they always responded positively."
There were 19 staff when Nicky joined.
Trade sale or MBO
Over the following year, Unsworth and the three founding partners began
discussing the next phase of the agency's development. The talk varied from a
trade sale to an MBO.
"At the time and initially I didn't mind either way but as things progressed,
the prospect of an MBO became much more attractive."
A key development in the transition taking on a new shape harks back to what
Unsworth describes as BJL's innate sense of respect and decency which the
founders always adopted.
"The guys implicitly trusted me and I had been brought on to help lead the next phase so once they themselves had come to terms with the concept of them moving on from the agency, the MBO option offered a cleaner and quicker exit from the agency whereas a trade sale would in all likelihood have seen them needing to commit a further three to five years potentially. The guys knew I loved the(ir) agency."
Once agreed, the machinations took six months to complete and the MBO was
concluded in 2003.
The MBO team was Unsworth as MD, Iain Kerr company secretary and finance
director, Jackie Holt client services and Jane Clancy. Founder Trevor Lorains
exited as part of the deal and immediately rejoined in an advisory capacity.
The (undisclosed value) deal was funded by the new team from their private sources along with bank debt with the founders retaining modest minority stakes.
Post MBO, Unsworth and her colleagues were keen to project stability and this
was the message that she and her senior colleagues went out to the market with
and through face to face meetings with clients. "We were buying a successful
agency that we knew well and loved. And we didn't lose a single client so that
was our first "big collective sigh of relief."
BJL staff - happy campers
And the core values which the founders signed up to have stayed with them
insists Unsworth.
She recognises that there are some external assumptions that because the MD is a woman, BJL has more empathy than most agencies in its dealings with folk but Unsworth believes that BJL always had that and that was a key quality that she liked and respected. Treating people decently.
However, Unsworth does believe that BJL is "a better agency now. We have
invested more in training and we have simplified the management structure and in turn our clients have also evolved and we've got more brands and bigger brands on our books now than we ever did. Just as our clients have adapted to changing market conditions, so have we."
It is a decade since the MBO this year and the agency's fortunes have fluctuated
in common with their peers as the boom and subsequently recession affected them.
Staff numbers rose from around 50 at the MBO to a peak of 80 plus in 2008 before falling back to around 50 in the down turn but have risen back to 70 said Unsworth.
The agency was debt free within a relatively short period following the buy out
says Unsworth while net assets have grown – with a dip in between - from
£275k in 2003 to £915k for the last year recorded to 2012.
Turnover has fallen from its peak in 2008 when sales were circa £9.3m and the
agency had cash in the bank of over £1.3m generated by profits of circa £850k
but turnover has been rising again since 2010 and Unsworth and her board
colleagues have evidently learnt an additional trick from operating in the
downturn with profits up to a record £977k in the past year on sales up just shy of 10% at £5.7m
Today the agency's clients include major brands such as Swinton Insurance,
Silentnight, Crown Paints,  Beaverbrooks, International Motors (Isuzu) and
British Airways while the agency's commitment to supporting local and worthy
causes is evidenced by the work it puts in with clients like the Big Issue in
the North.
The original MBO team, apart from Clancy who moved onto JWT, have remained in situ and the management board, after a few iterations, now comprises the original team plus Amanda Steele, David Robinson and Tom Richards – although the latter are not directors of the company.
Phase two - a decade on
However, they are now actively exploring ways of broadening the equity base and Unsworth has retained professional advisers to help advise on the process.
But she stresses, she will have the final say on what they decide to do.
The next task she says is how do they grow the agency and she is keen to double their turnover and profits within five years. But how will she do it?
"Well, we've recognised we need to broaden our offer further, in particular our
direct response offer and our PR and content offer. Also, by tasking ourselves
with ambitious growth, that discipline will itself help  in terms of attracting
clients and staff of a certain calibre who know how ambitious we are."
The focus of growth will be organic but Unsworth won't rule out an acquisition.
"We have a strong business and culture and first class management information
and I'm confident that should we choose to grow by acquisition as well, we could make that work well for us."
And she is clear about what sort of companies would fit the BJL bill:  "Ones
with technical and/or strong data skills and generally sound businesses that
would complement what we already do but could add further scale."
Unsworth is engagingly open about what she perceives as her strengths and
weaknesses. She isn't afraid to take risks and make mistakes but "as soon as you
realise you've made a mistake it, correct it - people are forgiving if they know
you're being honest."
She also acknowledges that experience has taught her that bigger decisions
aren't more scary to take; "they simply come with a growing business as it
expands and sometimes contracts. That comes from experience and learning from those same mistakes, the two go hand in hand. As a management team, we typically now reach decisions much more quickly than we ever did and, though I would say this, generally those decisions prove more successful as well these days."
"And perhaps, most importantly for me as the MD of an ad agency, I've also
learnt that first and foremost I'm a practitioner in the ad industry who loves
it and I believe is successful at it, as opposed to a businessperson who is
operating in advertising. But which the clients really prefer, I'm not sure,
you'd need to ask them!"