10 January 2017
Yorkshire web agency acquired by retirement specialists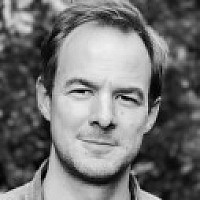 Hebden Bridge agency The Marketing Lab has been acquired by Leeds-based retirement specialist Age Partnership.
The Marketing Lab's seven-strong team of developers and project managers will bolster the company's in-house digital team.
Managing director Dan Otterburn will join Age Partnership's senior team in a newly created role as head of web development.
The Age Partnership's Tim Loy
Age Partnership chief executive Tim Loy said: "We have been a client of The Marketing Lab's for a number of years and during this time our focus on our own in-house digital capabilities has grown.
"We recognise the importance of digital technologies not only for our business, but also for our customers.
"The acquisition of The Marketing Lab allows us to further develop our business processes, provide a smoother online journey for over one million people who visit our site every year and improve the technological capabilities of our website."
The Marketing Lab will remain in its Hebden Bridge office and continue to work with key clients, alongside the Age Partnership development and optimisation work.
Otterburn said: "Throughout the 12 years that I have worked as a supplier for Age Partnership they have always been extremely forward thinking in their approach to digital technologies.
"When they approached me regarding their interest in purchasing The Marketing Lab I looked at it as a great opportunity for my staff to really focus on their strengths, while working with the Age Partnership team to achieve technical excellence – something that we're all very much looking forward to getting stuck into."
Age Partnership, which has over 200 staff, reported revenues of £16.3m for the 12 months to the end of December 2015.