20 July 2015
Hull 2017 signs up first corporate backer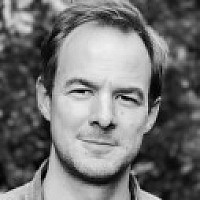 Hull 2017 has signed up Yorkshire Water as its first corporate partner.
The news was announced by Ed Vaizey, the Minister for Culture and the Digital Economy, during a visit to the city today.
Hull 2017's Martin Green
Hull was named UK City of Culture 2017 back in November 2013, and is aiming to raise at least £18m to stage a "transformative" year of arts and culture on behalf of the whole of the UK.
So far, over 60% of that target has been secured or committed with key contributions coming from Hull City Council, Arts Council England, Spirit of 2012, the British Council and the University of Hull.
Vaizey said: "I am delighted to announce that Yorkshire Water will be the first principal corporate partner for Hull, UK City of Culture 2017. This follows on from the company's sponsorship of the first Yorkshire Festival."
Chief Executive Martin Green added: "We are absolutely delighted to welcome Yorkshire Water on board as our first principal corporate supporter.
"As well as being part of a world-class festival that that will engage and inspire millions of people locally, nationally and internationally, they will also help to build a new future for Hull, where the power of culture is being harnessed to regenerate communities and transform the city."